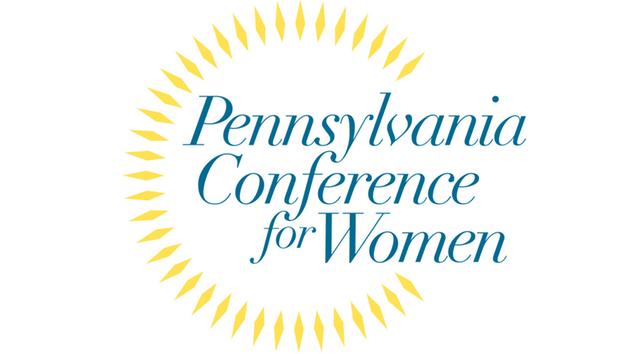 Sponsored by:
6abc is the proud exclusive TV media partner for the
14th Annual Pennsylvania Conference for Women
on Tuesday, October 3rd, 2017 at the Pennsylvania Convention Center. Over 10,000 are expected to attend this day of networking, inspiration, development and growth, featuring over 150 speakers. In addition to a standout lineup of keynote speakers, the Conference will feature breakout sessions led by experts in the fields of business, philanthropy, leadership, finance, media and professional development.
6abc Anchors Monica Malpass, Tamala Edwards, Nydia Han and Sharrie Williams will emcee throughout the day-long, non-partisan conference focusing on women-centric issues.
For more information about the conference, please
click here
.
The Pennsylvania Conference for Women recently announced that Michelle Obama, former First Lady of the United States, will participate in a conversation at the 14th annual Conference on Tuesday, October 3rd, 2017.
Michelle Robinson Obama served as First Lady of the United States, from 2009-2017. During that time, Mrs. Obama launched and led four key initiatives:
Let's Move!
, to address the challenge of childhood obesity;
Joining Forces
, to support veterans, service members and their families;
Reach Higher
, to inspire young people to seek higher education; and
Let Girls Learn
, to help adolescent girls around the world go to school.
Before becoming First Lady, Michelle Obama attended Princeton University and Harvard Law School. She started her career as an attorney at the Chicago law firm, Sidley & Austin, where she met her future husband, Barack Obama. She later worked in the Chicago mayor's office, the University of Chicago, and the University of Chicago Medical Center. Mrs. Obama also founded the Chicago chapter of Public Allies, an organization that prepares young people for careers in public service.
"We are honored and thrilled to have Michelle Obama, one of the most respected women in the world, join us at this year's conference," said Leslie Stiles, Board President of the Pennsylvania Conference for Women. "With her career-long devotion to improving the lives of children, increasing nutrition awareness, and advocating for equal access to education, Michelle Obama's impact clearly extends beyond her White House years."
BRENÉ BROWN
is a research professor at the University of Houston where she holds the Huffington Brené Brown Endowed Chair at The Graduate College of Social Work. She has spent the past 15 years studying courage, vulnerability, shame and empathy and is the author of three #1 New York Timesbest-sellers, including The Gifts of Imperfection, Daring Greatly, and Rising Strong. Her TED talk, titled "The Power of Vulnerability," is one of the top five most viewed TED talks in the world with over 25 million views. Brown is the founder and CEO of both COURAGEworks - an online learning platform that offers classes for individuals and families on braver living and loving, and BRAVE LEADERS INC - a platform that brings her latest research on leadership development and culture change to teams, leaders, entrepreneurs, change makers, and culture shifters. Brown lives in Houston, Texas with her husband, Steve, and their children Ellen and Charlie.@brenebrown
CARLA HARRIS
is a vice chairman, wealth management, managing director and senior client advisor at Morgan Stanley. She is responsible for increasing client connectivity and penetration to enhance revenue generation across the firm. In August 2013, she was appointed by President Barack Obama to chair the National Women's Business Council. For more than a decade, Harris was a senior member of the equity syndicate desk and executed such transactions as initial public offerings for UPS, Martha Stewart Living Omnimedia, Ariba, Redback, the General Motors sub-IPO of Delphi Automotive, and the $3.2 Billion common stock transaction for Immunex Corporation. Harris has received countless honors throughout her career from
Fortune, U. S. Bankers, Black Enterprise, Essence
and
Ebony
. She has been named to the New Jersey Hall of Fame and has received the Bert King award from the Harvard Business School African American Alumni Association, and the 2005 Women's Professional Achievement award from Harvard University. In her other life, Harris is a singer, and has released three albums, including "Unceasing Praise," "Joy Is Waiting" and "Carla's First Christmas", was a bestseller on Amazon.com. She has performed five sold out concerts at Carnegie Hall. Harris is also the author of "Strategize to Win" and "Expect to Win." Harris earned an MBA from Harvard Business School, second year honors, and an AB in economics from Harvard University,
magna cum laude
.
SHAWN ACHOR
is the New York Times best-selling author of The Happiness Advantage and Before Happiness. He spent 12 years at Harvard, where he won over a dozen distinguished teaching awards, and delivered lectures on positive psychology in the most popular class at Harvard. Achor graduated magna cum laude from Harvard and earned a MS from Harvard Divinity School in Christian and Buddhist ethics. He has since become one of the world's leading experts on the connection between happiness and success. Achor has now worked with over a third of the Fortune 100 companies, and with places like the NFL, the Pentagon and the U.S. Treasury. To do his work, he has traveled to 51 countries, speaking to farmers in Zimbabwe, CEOs in China, doctors in Dubai and schoolchildren in South Africa. In 2014, Oprah Winfrey did a two hour interview with Achor on the science of happiness and meaning. His research on happiness made the cover of Harvard Business Review, his TED talk is one of the most popular of all time with over 14 million views, and his lecture airing on PBS has been seen by millions. @shawnachor