DOWNLOAD THE OUTSIDE OF THE FESTIVAL MAP HERE!
DOWNLOAD THE INSIDE OF THE FESTIVAL MAP HERE!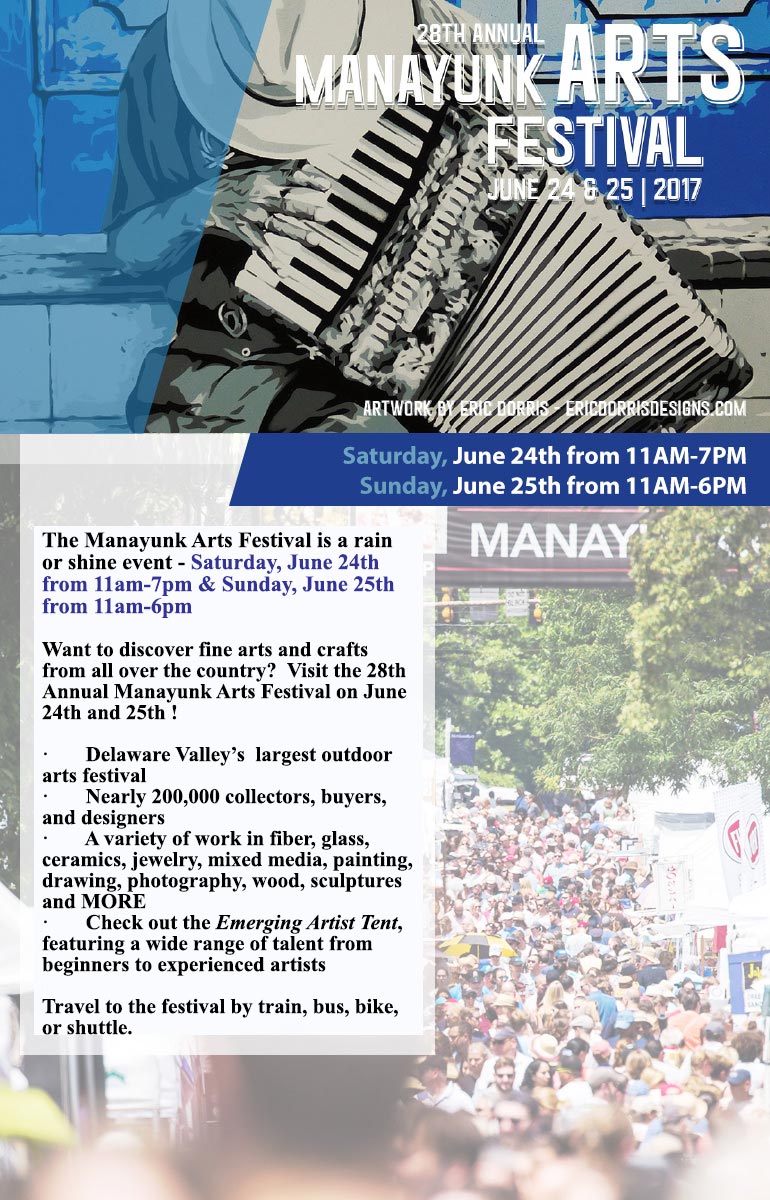 Photo credit: JPG Photography
Public Transportation:
For schedules and fare rates, contact SEPTA at (215) 580-7800 or on the web at
www.septa.org
for more information.
SEPTA Regional Rail - Manayunk/Norristown Line
SEPTA Bus Route 35 - Manayunk/Roxborough Loop
SEPTA Bus Route 61 - 9th & Market/Manayunk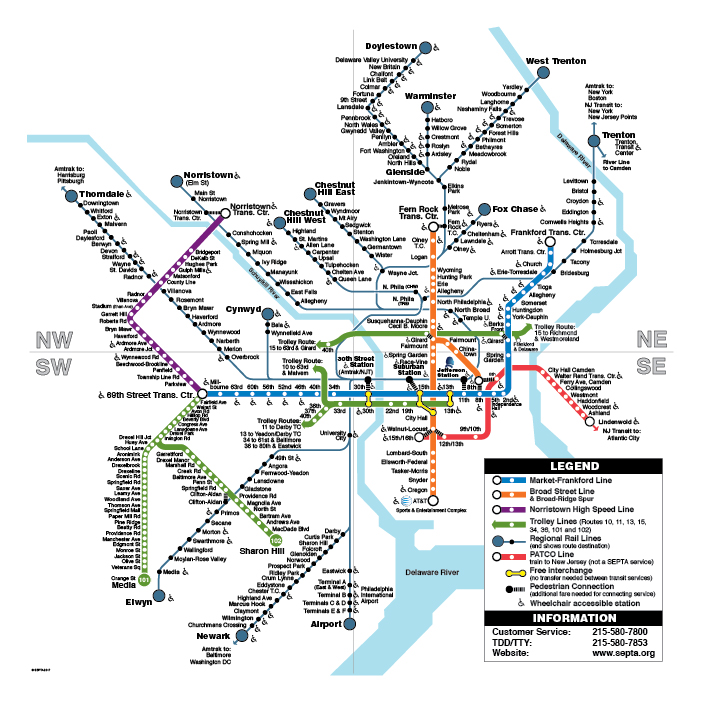 Trail Directions:
Take Kelly Drive from Center City or the Schuylkill River Trail from all parts of the Philadelphia region. Visit the
Bike Coalition of Greater Philadelphia
for more details and biking maps. Station (4910 Umbria Street) and for a round trip donation to
North Light Community Center
you can be dropped off right at the entrance to the festival!
Shuttle Buses:
Shuttle buses will run from two different parking lots down to the Manayunk Arts Festival. Pick up the shuttles at 555 City Avenue (Bala Cynwyd) or at the Ivy Ridge Train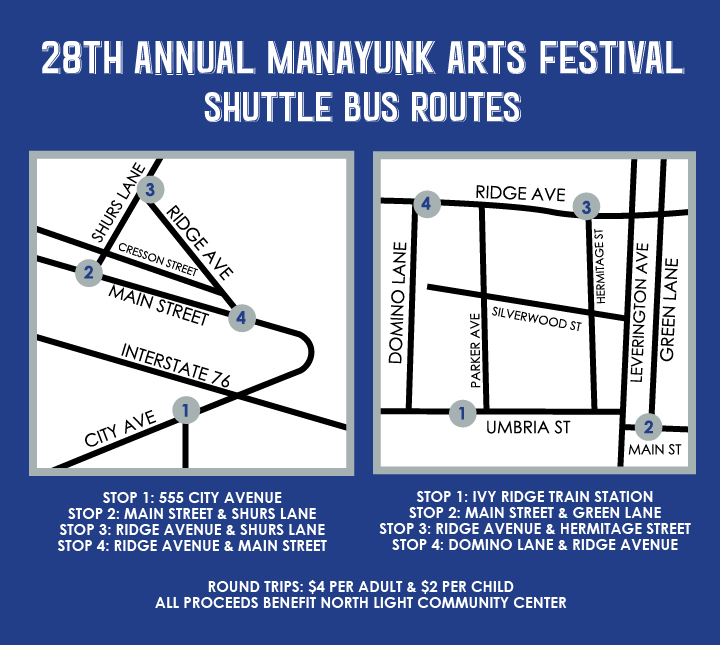 Public Transportation: For schedules and fare rates, contact SEPTA at (215) 580-7800 or on the web at www.septa.org for more information. SEPTA Regional Rail - Manayunk/Norristown Line SEPTA Bus Route 35 - Manayunk/Roxborough Loop SEPTA Bus Route 61 - 9th & Market/Manayunk