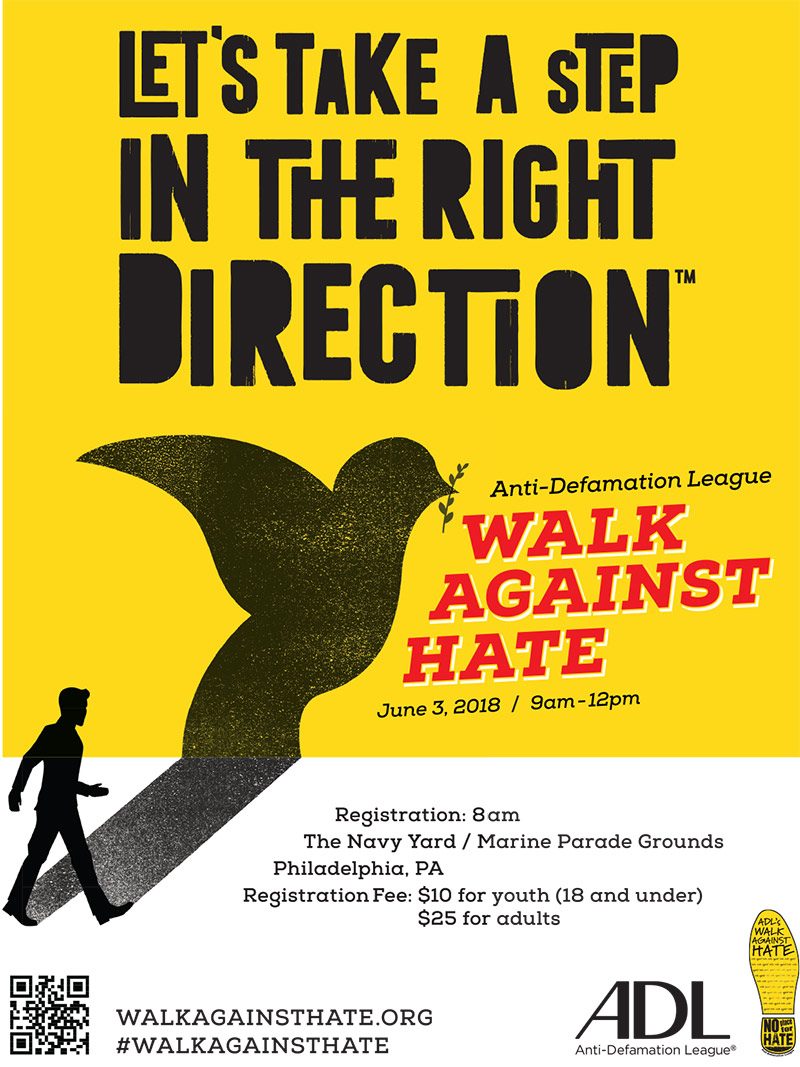 Click Here to Register
We walk for unity.
We walk for diversity.
We walk for each other.
We Walk Against Hate.OVERVIEW:
At ADL's Walk Against Hate, our differences bring us together.
Each year, thousands of people from across the region join the Walk Against Hate to celebrate diversity and challenge bigotry. People of all backgrounds and beliefs march arm-in-arm in support of equality and inclusion in the Philadelphia region. In a time when prejudice and injustice seem all too prevalent, the Walk Against Hate stands out as an inspiring opportunity for people to build a more welcoming and respectful world. 6abc is a proud media sponsor of the 2018 Walk Against Hate. Anchor Tamala Edwards will emcee the kick-off to the walk.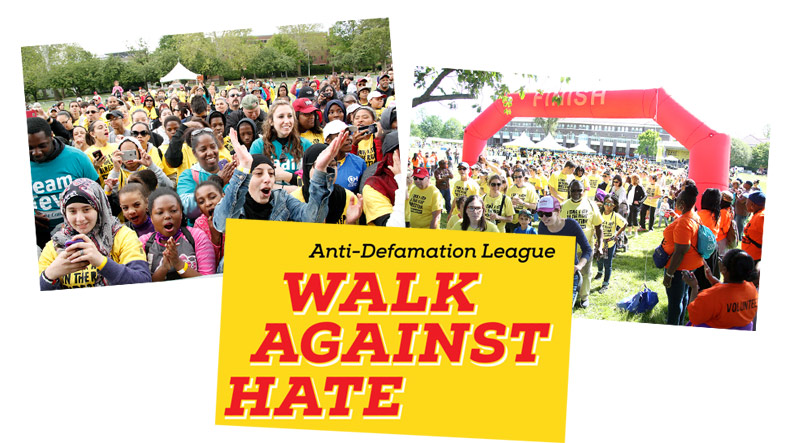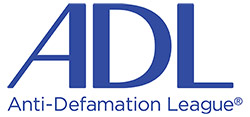 About the Anti-Defamation League:
The Anti-Defamation League (ADL) was founded in 1913 to stop the defamation of the Jewish people and to secure justice and fair treatment to all. Now the nation's premier civil rights/human relations agency, ADL fights all forms of bigotry, defends democratic ideals and protects civil rights for all through information, education, legislation, and advocacy.
A leader in the development of materials, programs and services, ADL builds bridges of communication, understanding and respect among diverse groups, carrying out its mission through a network of 27 Regional and Satellite Offices in the United States and an office in Israel. The Anti-Defamation League fights anti-Semitism and all forms of bigotry in the U.S. and abroad through information, education, legislation and advocacy. ADL serves as a resource for government, media, law enforcement, educators and the public.