CAMDEN (WPVI) --
The public got a first look Tuesday at the Philadelphia 76ers new training complex which is now under construction in Camden.
The 76ers released the first images of the 125,000 square foot facility that's scheduled to open later this year.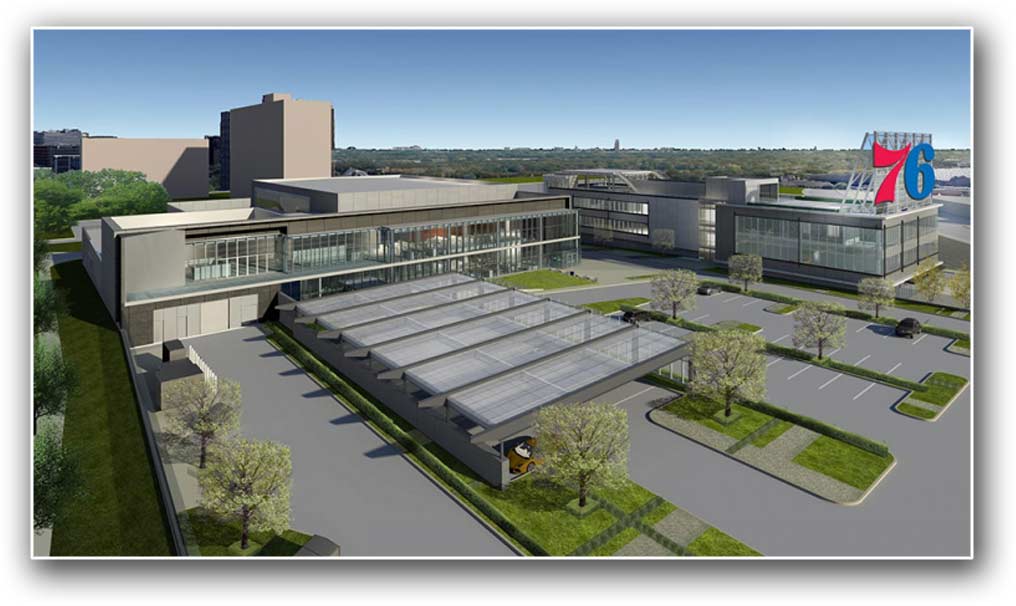 The team says the new space located near the Adventure Aquarium will be the largest training complex in the NB.
They call it the crown jewel with a roof deck, hydrotherapy rooms, a player restaurant and more.
And while they are still looking for a naming rights partner, the 76ers say they are very much looking forward to this partnership with the city of Camden.
"We look forward to doing a lot of projects together with children and being a good community partner and helping the city grow and be the great city it can be," Lara Price, Senior Vice President of Business Development, said.
The 76ers currently train at Philadelphia College of Osteopathic Medicine, just next door to our 6abc studios.
They play the Phoenix Suns Tuesday night at the Wells Fargo Center in South Philadelphia.