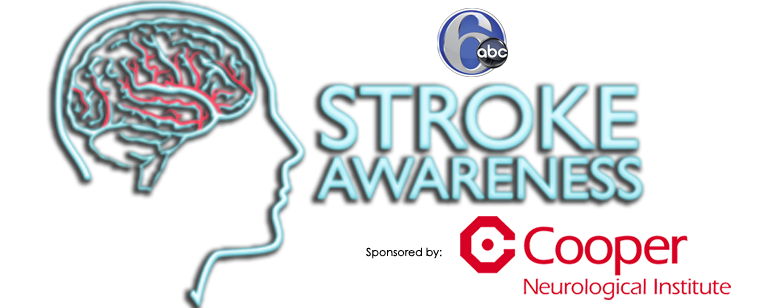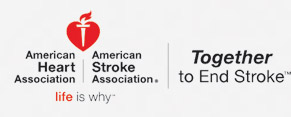 Knowledge is power:
6abc and
Cooper Neurological Institute
will be pairing up for Stroke Awareness Month. Stroke is the nation's No. 5 killer and a leading cause of both serious long-term disability and dementia. Each year, about 795,000 people suffer a stroke. Approximately 610,000 of these individuals have never experienced a stroke before, and almost 185,000 have a recurrent attack. Even with survival, the lasting effects of stroke can be debilitating. Understanding the signs of a stroke are key: the quicker a stroke-sufferer is treated by a doctor, the lower the risk of developing a long-term disability. Knowing the acronym "
FAST
" may save a life. Additionally, healthy eating habits and regular exercise can prevent stroke from happening entirely. Together, we can use some
brain power
to raise stroke awareness.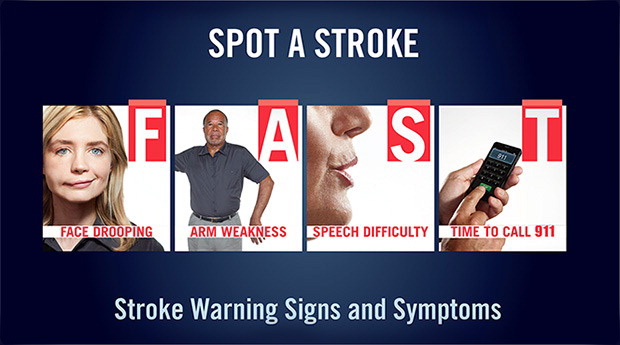 F- Face drooping
A- Arm stiffness
S- Speech difficulty
T- Time to call 9-1-1
Lifestyle factors such as diet and exercise are part of controllable risk factors for preventing a stroke. A balanced diet can help maintain a healthy weight and improve your overall health. A recent study showed that people who exercise five or more times per week have a reduced stroke risk. Also, smoking doubles the risk of stroke when compared to a nonsmoker and alcohol increases blood pressure which can lead to a stroke.
F.A.S.T. heroes are ready to spot stroke signs and call 9-1-1 at a moment's notice. They may have the power to make a life-and-death difference. Or the difference between a full recovery and permanent disability.
You can be a F.A.S.T. hero, too. Read more.

Stroke Fact Sheet
Each year, about 795,000 people suffer a stroke.

Stroke in Children
Although stroke is often viewed as occurring primarily in the elderly, it also strikes infants, children, young adults and can even occur before birth - and with equally devastatingresults.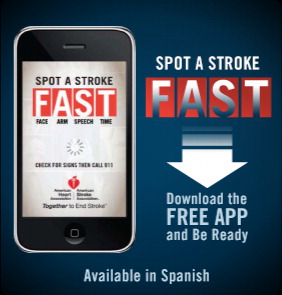 Take the Stroke Risk Quiz

Stroke Awareness and Prevention
Learn what is a stroke and who is at risk.

Strokes Can Happen at Any Age
Pediatric stroke can happen in infants, children and even before birth.

Lower Stroke Risk with Healthy Nutrition
Eating more fruits and vegetables may lower world's stroke risk.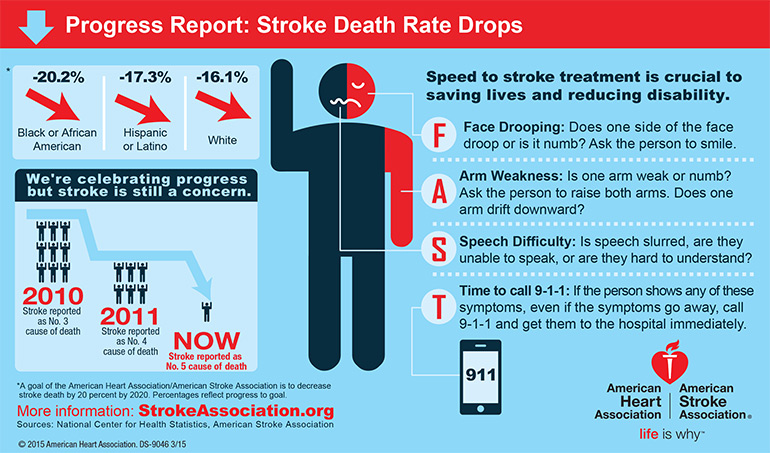 .