WILMINGTON, Del. (WPVI) --
Dwayne Adams had a bullet in his right cheek for 17 years.
It was small in size, but a heavy burden. But now it's in the past.
Adams fought back tears Monday while looking at a photo of the piece of metal that's been a part of him since high school.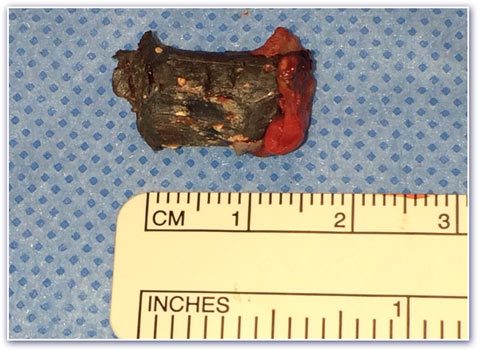 He was caught in the crossfire when a hail of bullets rained down on his mother's North Philadelphia porch in 1998.
He lost sight in his left eye and is legally blind in his right.
"Mentally it feels good to have it out," Adams said.
What many would have seen as a setback, Adams used his permanent injury as a setup to win rowing championships and even qualify for the US Rowing team for the disabled.
He also started a non-profit, Breaking Barriers, which has catered to over 250 Delaware kids over 11 years.
But in that time, the bullet left in his face became a risk.
"Within the last two years, I've had serious problems, I was constantly going to the doctor getting it drained by a needle," Adams said.
The operation wasn't intended to improve the little vision he had left, but maintain it.
And for someone who's spent decades beating the odds, this gives him a sense of normalcy.
"I also lost my sense of smell. [Now,] something is coming back. I smelt a couple little things. I said I'm not going to get too happy, just see what happens," Adams said.
Adams says he'll be able to continue his day to day routine later this week, but won't be able to start physical activity like rowing until he gets the OK from his doctor.