6abc Presents "The Auto Experience" Special
Tuesday, August 30th at 7:30 pm
Encore Presentations: Saturday, September 24th at 7:30 pm,
and Sunday, September 25th at Midnight
Hosted by Karen Rogers and Ducis Rodgers, this 30-minute special puts
you
in the driver's seat as 6abc showcases everything cars! Watch for features on the newest models, latest technology, and hottest trends driving the industry.
From SUV's to trucks, 6abc will spotlight these vehicles and "ask the experts" for their opinions. Ride along with 6abc as we explore all the automobile industry currently has to offer, and guide you to your next new car!
Sponsored by: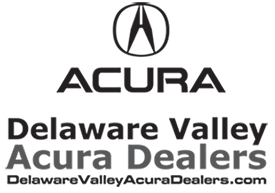 FAST PASS TO FIRST CLASS: 2017 PHILADELPHIA AUTO SHOW
BLACK TIE TAILGATE CONTEST
Enter your information on the entry form below for your chance to win 2 tickets to the Black Tie Tailgate Gala at the 2017 Philadelphia Auto Show!
Please
click here
if you are experiencing any display issues with the entry form.