Logan Ryan, the Tennessee Titans cornerback and graduate of Eastern High School in Camden County, surprised his brother with one huge birthday gift!
On Tuesday night, Ryan posted a photo of himself delivering an oversized check to his brother for his 29th birthday.
The check was giant in both size and amount.
Ryan gave his brother a check worth $82,000 to pay off his student loans.
Ryan wrote on Instagram
, "Surprised my big bro and paid off his student loans for his 29th Bday!! My man got accepted to college, graduated with honors, and now works as an engineer. He did everything the right way and still lives with a ridiculous amount of student loan debt. The system is broke and makes no sense!! I'm fortunate and blessed to be able to take care of that for him. Love you big bro you deserve it!! #Family #FinallyFree"
If there's any indication how the former Rutgers University athlete feels about student loans, he made it clear in the check's memo line. And although he used an asterisk for one of the letters, we still blurred it out for the photo below.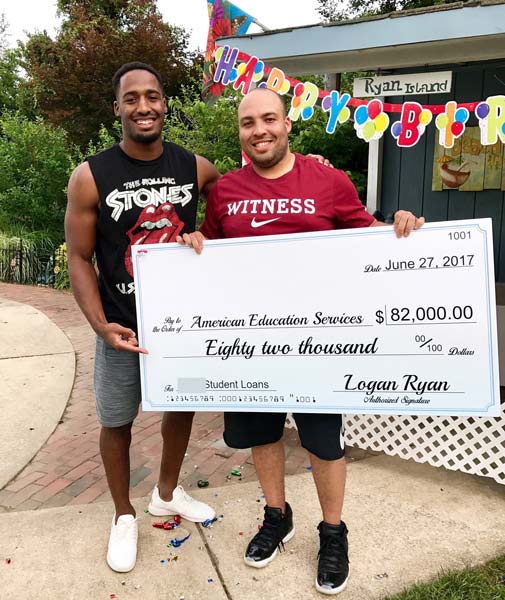 But let's just say, Ryan does not like student loans.
What he does like is winning Super Bowls and as a member of the New England Patriots, the Camden County native has won two of them!
Logan is certainly a champion on and off the field.
------
Send a breaking news alert to Action News
Report a correction or typo
Learn more about the 6abc family of apps