For many veterans, coming home is a difficult adjustment.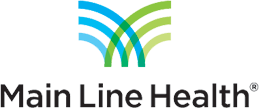 Philadelphia Corporation for Aging Help Line: 215-765-9040
Our Doctors
|
Healthcare Services
|
Hospitals & Locations
|
For Patients & Visitors
|
For Healthcare Professionals
|
Research & Education
Who's responsible for keeping you healthy as you age? Main Line Health wants to be part of the answer. That's why we're providing seniors with meaningful choices so you can take charge of your own health. Good health isn't an accident. It's a choice we can all make. After all, it isn't about just living more years. It's about living more healthy years. Click any of the category buttons below for more information:
Smaller incisions and a quicker recover are just some of the benefits of robotically-assisted heart surgery.
Offered at only a handful of rehabilitation centers in the nation, the Lokomat combines robotic technology with virtual reality to help patients learn to walk again.
Regular screening are one of the best ways to catch cancer early. The earlier its caught, the better the chance that it can be successfully treated.
Each year, it is estimated that 1 in 3 adults, 65 or over, is injured in a fall. Balance disorders are often a factor in these falls, including vertigo.
Many women assume they no longer need to think about their breast heath once they reach a certain age, but that's just not true.
Stroke is one of the leading causes of death and disability in the United States. Fortunately, there are now life-saving treatments available if you recognize the symptoms of a stroke quickly.