CHERRY HILL, N.J. (WPVI) --
Police in Cherry Hill are investigating a possible attempted luring near a Wawa.
The incident happened around 5:20 p.m. Wednesday as two girls were walking home from the store on the 800 block of Cooper Landing Road.
The girls tell police a man driving a blue four door sedan, possibly a Buick, pulled alongside them near the intersection of South Lincoln and Garfield avenues.
The man allegedly asked the girls if they needed a ride home.
The girls ran off and the man drove away.
The driver is described as a white male, approximately 50 years of age, balding, with gray and white hair and a gray and white beard.
Police say he had been at the Wawa a few minutes earlier when the two girls were inside the store.
Police have released surveillance photos of the man and the vehicle.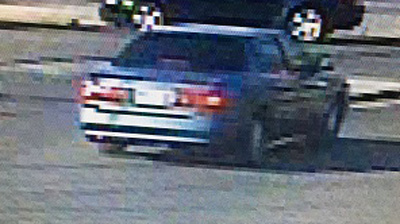 Anyone with information regarding the incident should contact Cherry Hill Police Detective Paul Hafner at (856)432-8824 or call the Cherry Hill Police Department's non-emergency number at (856) 665-1200.