JERSEY CITY, New Jersey (WPVI) --
Three people from Pennsylvania were taken into custody after a cache of loaded weapons were recovered inside a van that was stopped at the Holland Tunnel Tuesday morning.
Police say the suspects, two males in their 50's and a woman in her 20's, were taken into the custody following the Manhattan-bound traffic stop in Jersey City around 7:40 a.m. The van had reportedly been pulled over at the toll plaza for a cracked windshield.
Authorities believe the suspects were in possession of the guns as part of criminal activity, likely heroin-related.
Seven guns, including five pistols and two rifles, were recovered, with one reportedly on the seat that was spotted by a Port Authority police officer.
Additionally, police say, there was a large amount of ammunition and ballistic vests, along with four knives, 10 loaded clips of ammunition and a military-grade helmet.
Here's a look at what was found inside the truck: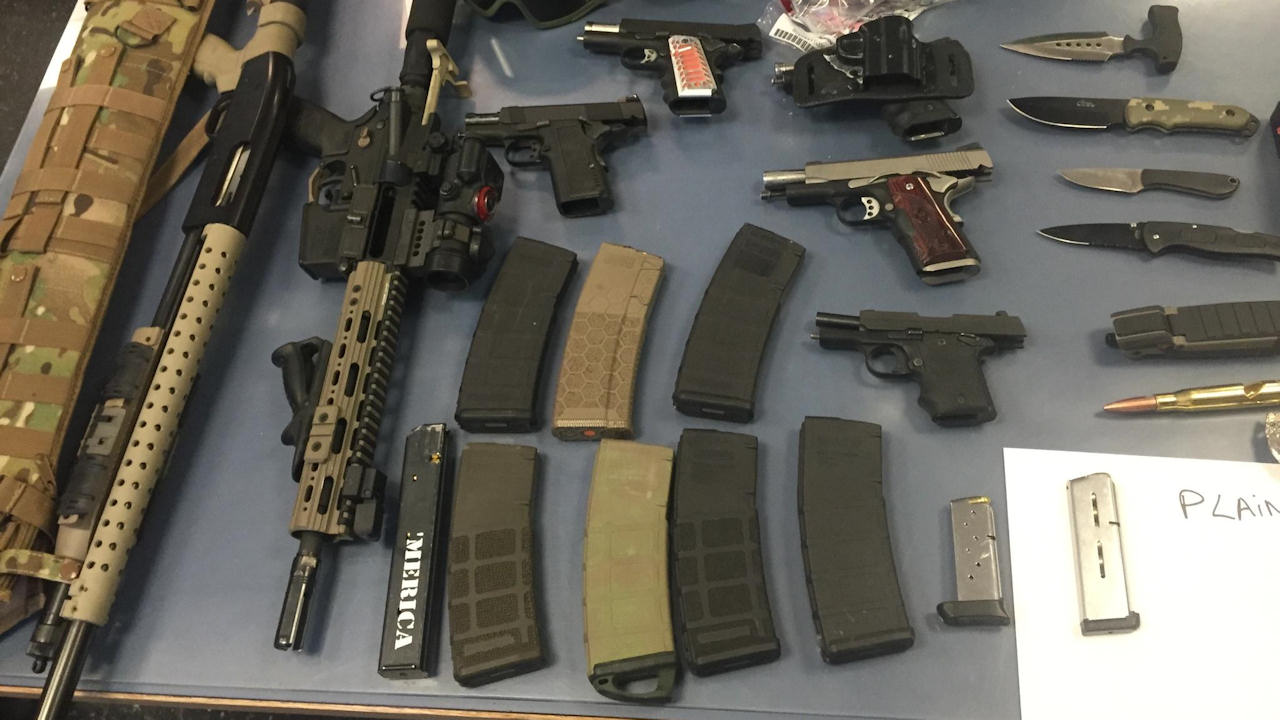 The incident does not have a connection to any terrorism, but the Joint Terrorism Task Force is investigating out of an abundance of caution.
One of them owns a Lehigh County gun range.
The suspects apparently told police they are self-styled vigilantes and that they were going to Queens to rescue a teenager being held by drug dealers.
The investigation is ongoing.