TREDYFFRIN TWP., Pa. (WPVI) --
The search continues for a masked man who broke into a home early Saturday morning in Chester County and terrorized a woman into giving him her ATM card.
An ATM camera caught the masked suspect making a withdrawal with the victim's stolen debit card.
Detectives say about a quarter of a mile away on Crestline Road, the suspect had broken into a home in Tredyffrin Township and told the homeowner to "be quiet and you won't be hurt."
After binding the victim with duct tape, police say the suspect ransacked the home for valuables, and even displayed a stun gun like weapon to get the victim's ATM pin number.
He made off with the 69-year-old woman's jewelry, car and ATM card.
The Tredyffrin Township Police Department has sent a photo of the mask the suspect was wearing.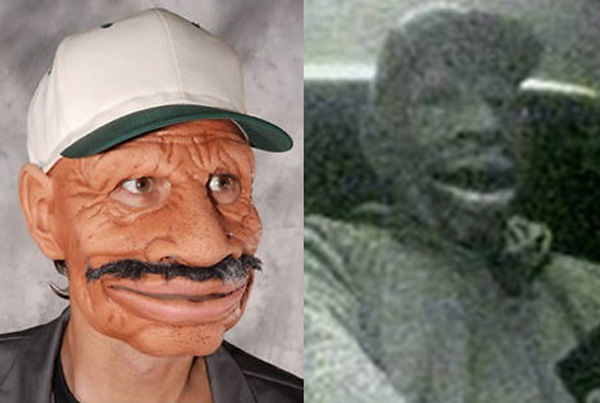 "This is a very atypical unique mask, almost like a Hollywood quality mask where the mask would move with the person when they're speaking for instance; the mask had a cap built into it, as well," Tredyffrin Police Superintendent Anthony Giaimo said.
Many residents we spoke with, some didn't want to go on camera, say they're stunned by the violent home invasion.
"It's alarming, and we have to keep our eyes open to make sure we're a little more precautious," resident Michael Rogers said.
The victim was able to call 911 after the suspect left.
The suspect dumped the stolen car at a nearby train station.
"He left the car at the Stratford Train Station, and exited the area, we have strong reason to believe he probably took the train," Giaimo said.
Anyone with information is asked to contact police.