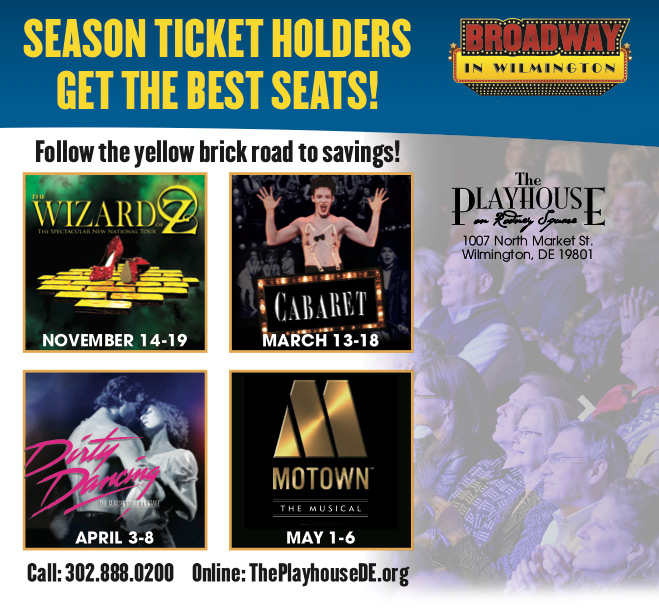 MOTOWN @ PLAYHOUSE
May, 1, 2018 - May, 6, 2018
"MORE THAN A BROADWAY SHOW. A CELEBRATION OF MUSIC THAT TRANSFORMED AMERICA!" - CBS Sunday Morning It began as one man's story... became everyone's music... and is now Broadway's musical. MOTOWN THE MUSICAL is the true American dream story of Motown founder Berry Gordy's journey from featherweight boxer to the heavyweight music mogul who launched the careers of Diana Ross, Michael Jackson, Smokey Robinson and many more. Motown shattered barriers, shaped our lives and made us all move to the same beat. Featuring classic songs such as "My Girl" and "Ain't No Mountain High Enough," experience the story behind the music in the record-breaking smash hit MOTOWN THE MUSICAL!
BUY TICKETS
DANCE TO THE MOVIES @ PLAYHOUSE
May, 18, 2018 - May, 20, 2018
From the producers of Ballroom with a Twist, DANCE TO THE MOVIES celebrates and reinvents some of Hollywood's best musical moments on the silver screen. Dancing With The Stars celebrity pros and So You Think You Can Dance top finalists combined with singing stars from American Idol and The Voice, Seven of TV and stage's top choreographers bring to life the classic movie dances of yesterday with a fresh new vision. The show features iconic movie musicals such as West Side Story, Grease, Chicago, Hairspray and Moulin Rouge, as well as stunning new dances to scores from The Godfather, Titanic, The Matrix and Les Misérables...plus a special appearance by Academy Award nominee Lesley Ann Warren! This is a perfect evening of cinema magic - LIVE on stage.
BUY TICKETS