NEW YORK CITY --
An 11-year-old New York City girl who was badly burned when boiling water was poured on her during a sleepover is talking about her horrifying ordeal.
Two weeks ago, a 12-year-old poured boiling water on Jamoni Merritt as she slept in the Bronx. It was apparently part of a prank by a girl who had been bullying her.
On Wednesday, she spoke with our sister station WABC - and she was smiling.
"I can't be angry," Jamoni said. "I have to be happy."
Jamoni suffered second- and third-degree burns across her shoulders and 85-percent of her face.
"When I fell asleep all I felt was hot water dripping down on my face, and they put me in a cold shower and threw ice on me," she said. "I started screaming and yelling. At first when I was in the hospital, I was looking sad and stuff, and crying."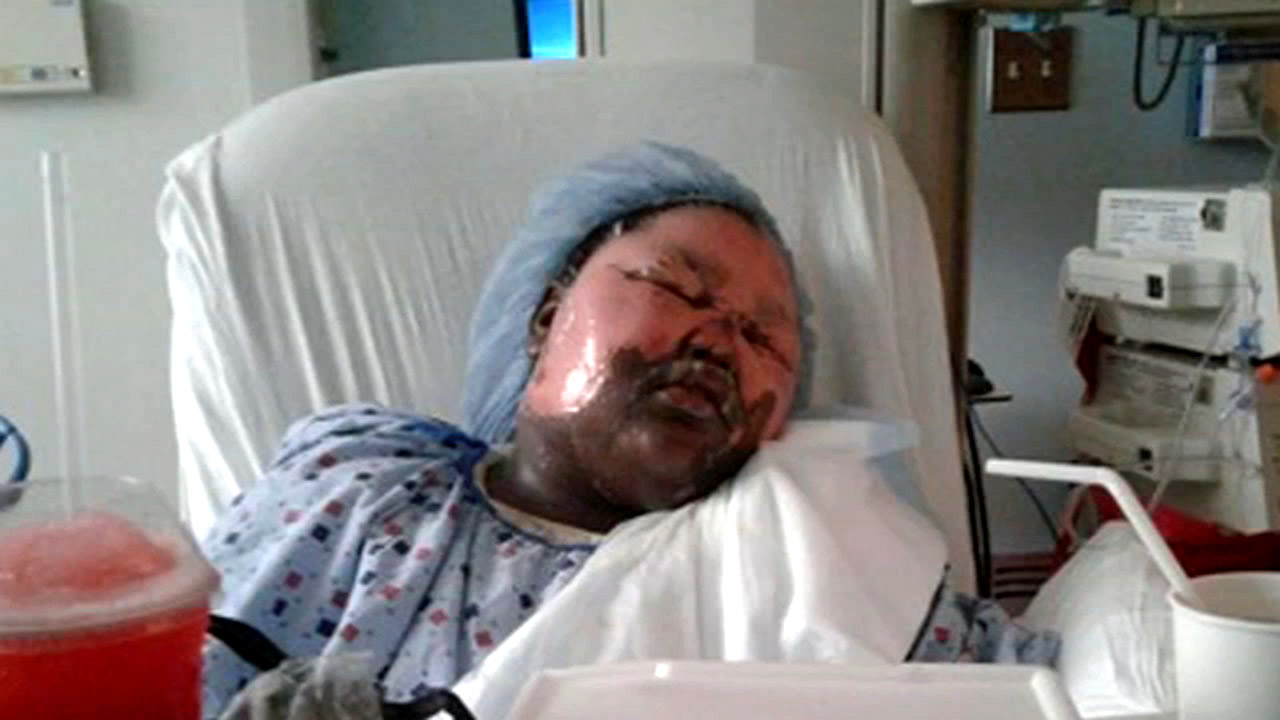 She can't go out in the sunlight for extended periods, as her burns heal. And if she's lucky, the burns will fade and her face will return to its natural color.
Despite the horrific ordeal, Jamoni is keeping a positive attitude,
"Now when I'm home, I just smile, dance and get ready for tomorrow," she said.
Her mom is amazed by Jamoni's resilience, but she's also concerned. One child has been charged but she wants two other girls and the girls' mother to be arrested, as well.
"I just want justice for Jamoni," her mother said.
The family's attorney insists the prank was inspired by videos on YouTube, all labeled the "hot water challenge."
-----------
Send a breaking news alert
Report a correction or typo
Learn more about the 6abc apps