SEATTLE, Wash. (WPVI) --
A 4-month old baby, diagnosed with a rare eye disorder tied to Albinism, is warming hearts around the world.
Video captured Leo Reppond, who lives in Seattle, being outfitted with special glasses that will help him see clearly for the very first time.
Watch how he reacts when he finally sees his mother's face.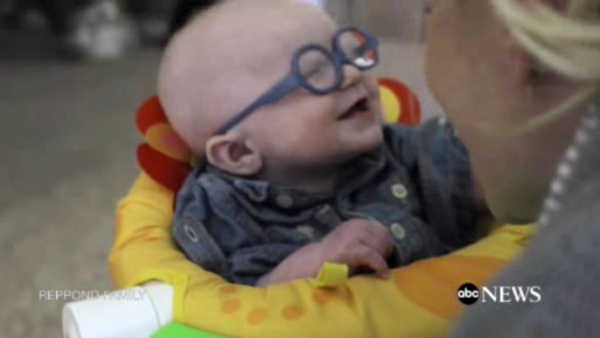 Leo's glasses have regular lenses, but, for safety, the frames are made of a rubbery material with no screws, hinges or sharp edges.
Parents Erin and David say Leo is normally a happy baby, but that smile was unlike any they had ever seen.