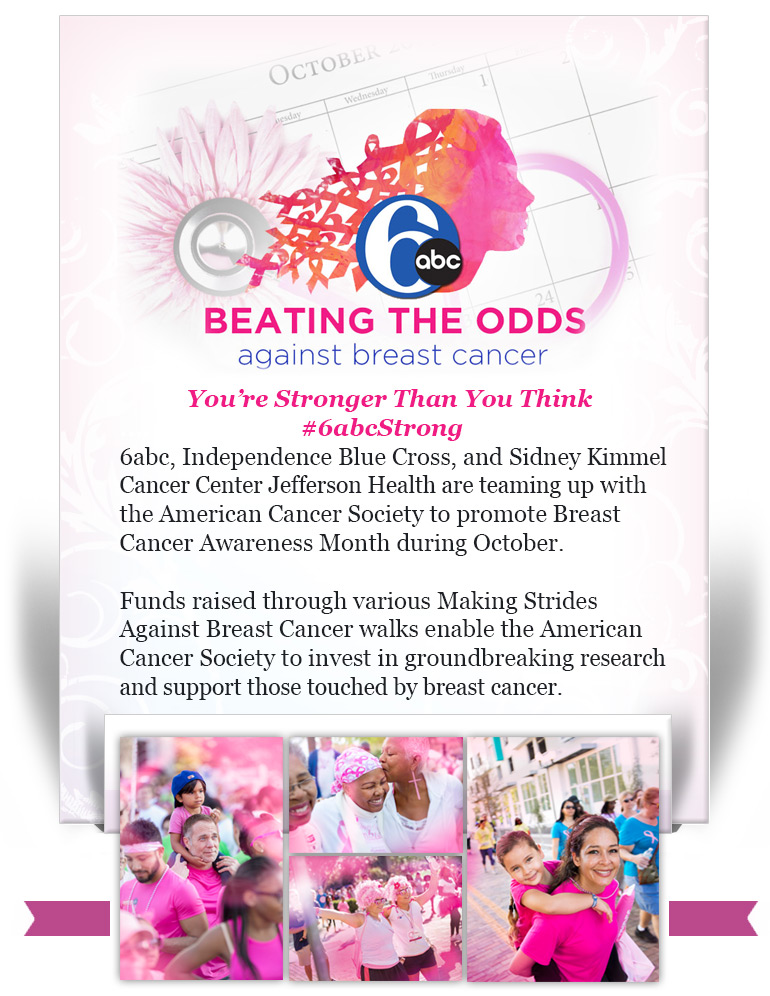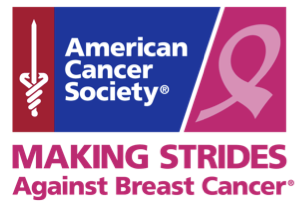 What unites us, ignites us!NEW LOCATION THIS YEAR!
This year, three American Cancer Society Making Strides Against Breast Cancer walks in our area will become one! Making Strides Against Breast Cancer Philadelphia, Montgomery County, and Pennsauken, NJ will merge and become Making Strides Against Breast Cancer of Greater Philadelphia and Southern New Jersey!
Who:
All survivors, caregivers, volunteers, corporate and community members are encouraged to participate in making an impact to save lives and ensure no one faces breast cancer alone! Anyone can show their support by joining a team, donating, or volunteering at the event itself!

When:
Sunday, October 28, 2018
- Registration begins at 8:00am
- Walk begins at 10:00am
Where:
Cooper River Park Jack Curtis Stadium
5300 N. Park Dr. Pennsauken, NJ

Wilmington, DE
- 10/13
Ocean City, NJ
- 10/14

From October 22nd through the 26th, tune into Action News at 4pm to hear survivors share their experiences with breast cancer and how they found the strength to fight back.

The American Cancer Society's mission is to save lives, celebrate lives, and lead the fight for a world without cancer.
Click here to find out more ways to get involved through ACS.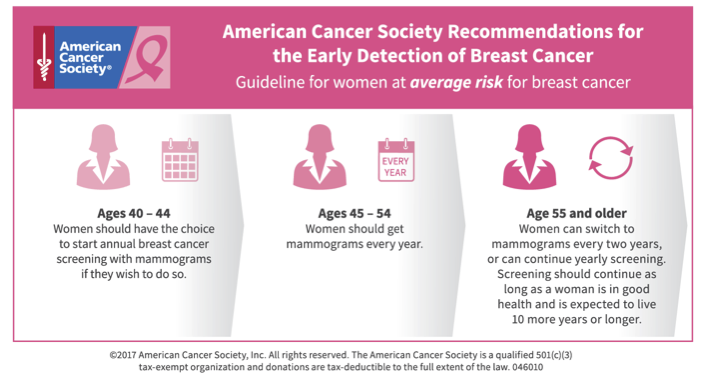 Show us what makes you feel strong using
#6abcStrong
, because breast cancer is a tough battle, but you're stronger than you think.