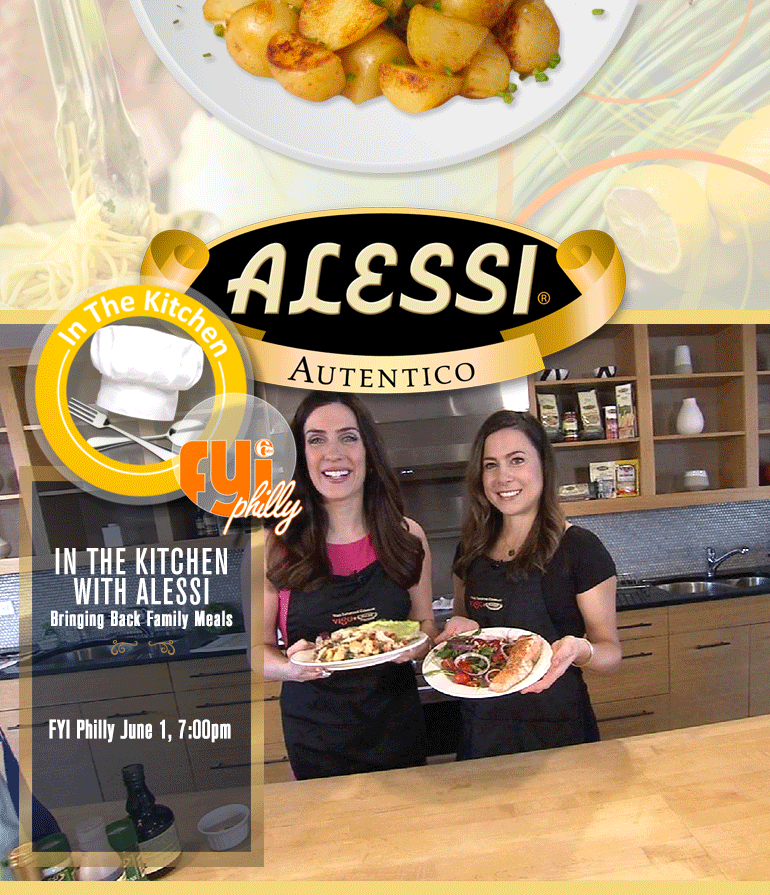 In the Kitchen with Alessi

Bringing Back Family Meals
FYI Philly June 1, 7:00pm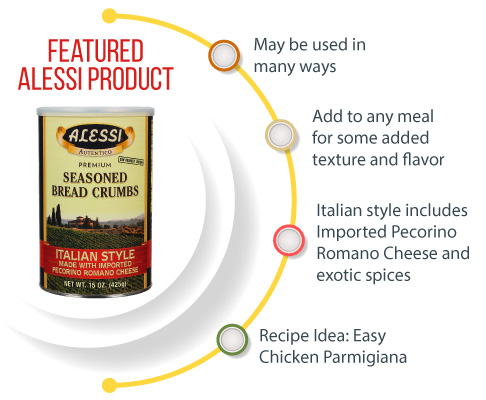 Hungry for a little cooking inspiration? Tune in to FYI Philly for In the Kitchen with Alessi. Join Gina Gannon and Acme Market's Natalie Filippone, Registered Dietitian, to learn how you can prepare tasty and healthy meals in 30 minutes or less.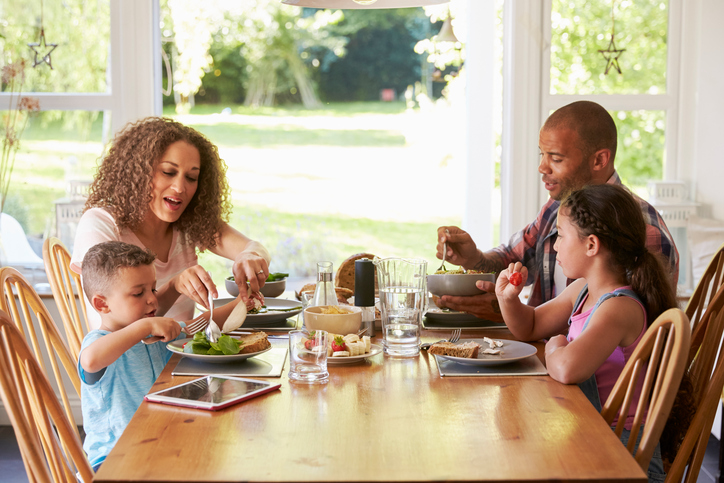 Family meals are a key component of healthy living, but our on-the-go lifestyles often mean eating on-the-go, too. A regular fast food diet can lead to obesity, diabetes, high blood pressure and other serious health issues. One of the best ways to eat healthier and engage with family members - especially teens - is by eating together. If schedules are just too hectic for regular family meals, commit to at least one day a week, and build from there. Involve other family members in the effort - they can help pick the recipes, set the table and even help prepare the meals. Buon appetito!
Dine in on Date Night!
Three Vegetable Penne with Tarragon Basil Pesto

This recipe is anything but boring. Asparagus, zucchini and green beans boil with the pasta for a quicker and energy-saying meal, while nuts, tarragon, basil and lemon zest combine with cheese and garlic for a zesty pesto. Substitute vegetarian cheese if needed.
Ingredients

1 lb penne rigate
salt
lb asparagus, trimmed
1 small zucchini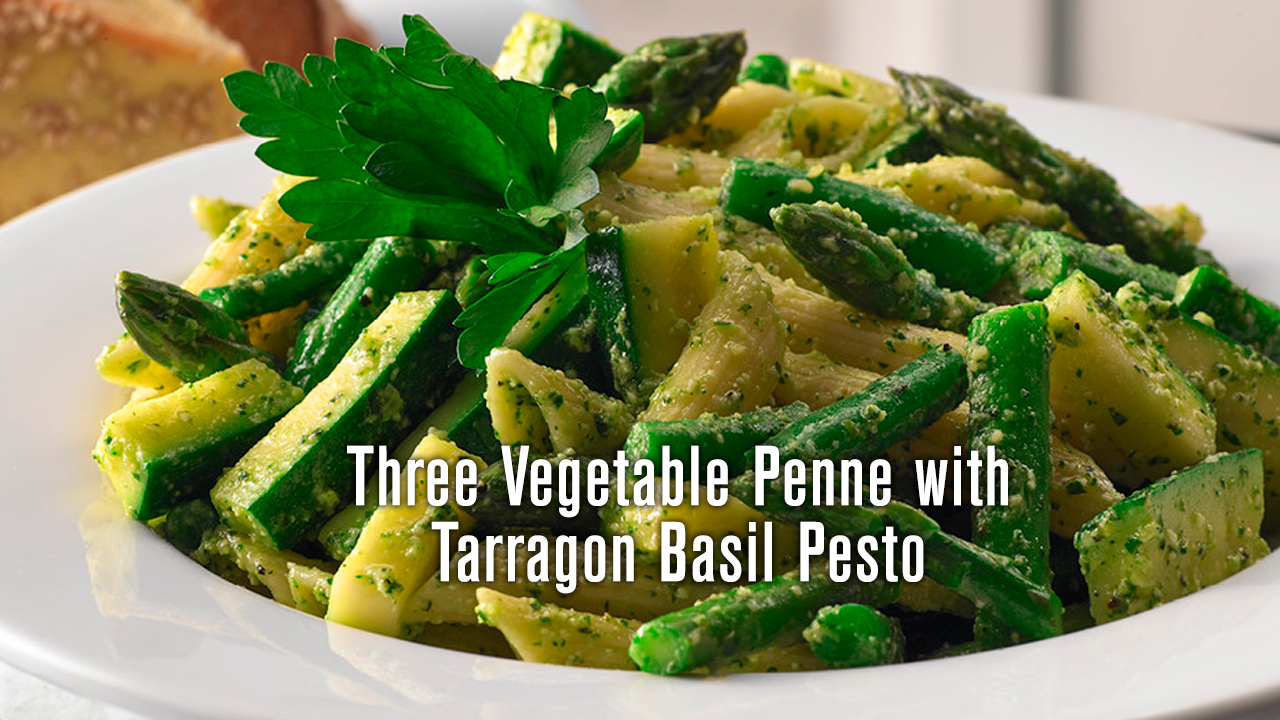 lb green beans, trimmed
cup pine nuts
20 basil leaves
cup tarragon
handful fresh flat leaf parsley
1 lemon, zested
1 clove garlic
cup Parmigiano-Reggiano, plus more to pass at table
coarsely ground black pepper
cup extra virgin olive oil
Steps

Heat a large pot of water to boil for pasta. Salt the water and add pasta. Cook to al dente, about 7 minutes.
Cut asparagus spears to 2-inch pieces. Cut zucchini into matchsticks. Cut beans into 2-inch pieces.
Boil the vegetables with the pasta for the last two minutes.
Toast the pine nuts in a dry pan until golden. Allow to cool.
Place nuts, basil, tarragon, parsley, lemon zest, garlic, cheese and pepper in a food processor. Turn on processor and slowly drizzle in oil until a thick sauce forms.
Transfer pesto to a bowl and toss with pasta and vegetables.
Nutrition information
Caprese Salad with Burrata Cheese

Fresh tomatoes are perfect for a spring day and this salad will be a gorgeous addition to your picnic basket.
Ingredients

1 pint cherry tomatoes
(12 oz) pkg campari tomatoes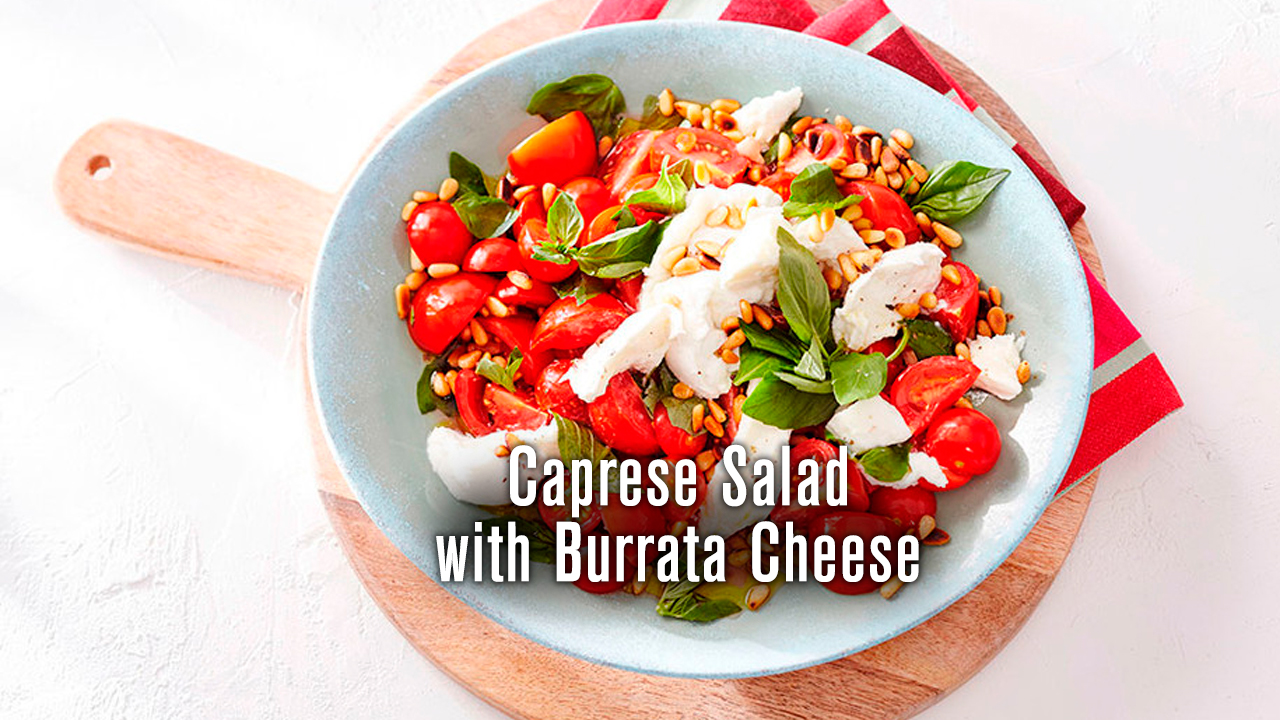 1 tsp minced garlic
3 tbsp red wine vinegar
cup pine nuts
1 (8 oz) pkg burrata cheese
(0.75 oz) pkg fresh basil
3 tbsp olive oil
Steps

Halve the cherry tomatoes and quarter the larger campari tomatoes. Set in a bowl with garlic, vinegar, salt (in moderation), and pepper to taste. Toss to combine.
Meanwhile, set the pine nuts in a pan without oil or butter over medium-high heat, and toast until golden brown, about 3 min. Set on a plate to cool.
Tear the burrata into pieces. Add cheese and basil to the bowl with the tomatoes. Toss in the pine nuts and olive oil.