LOWER MANHATTAN -- There have been plenty of arrivals since the new World Trade Center transportation hub opened in Lower Manhattan.
But one of them is really something special: a newborn girl who just couldn't wait for her parents to make it to the hospital.
It was all smiles across the faces of a family from East Orange, New Jersey -- not a customary feeling for most New York City commuters.
Now their family is a little bit bigger too - after little Naheeda's unexpected delivery.
"I was surprised.. It's amazing," said the mother, Mariam Suneman.

(Picture courtesy Lenox Hill Hospital)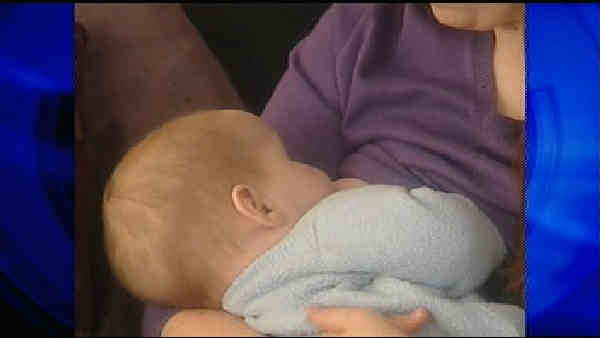 It all started Wednesday night, when parents Mariam and Suraji Suneman had just gotten off their PATH train at the new World Trade Center "Oculus."
They were trying to get to Lenox Hill Hospital in time, but Mom started going into labor, sending Dad on the hunt for help.
He flagged down Port Authority police officer Matthew Binkowitz, who happened to be on patrol a few feet away.
Officer Binkowitz called for some "baby back-up" -- letting Officer Brian McGraw step in -- who happens to be a trained EMT.
"As soon as Brian came with the birthing kit and we set everything up, she was ready to push. It was a matter of minutes," said Officer Binkowitz.
The officers turned the Oculus into a makeshift maternity ward, using drop clothes to provide some privacy.
And just a few precious moments later, Naheeda Suneman came into the world.
"I've assisted in stuff like this before on the job and personally, but to do it on my own would have been interesting," said Officer Binkowitz.
Naheeda and her parents, along with her two older siblings, were all taken to Lenox Hill Hospital to be checked out.
Everyone is happy and healthy -- despite the unexpected.
"When I saw the baby I said Oh my God they did a really good job, really great job," said the father, Suraji.
This is actually the second time Officer McGraw has delivered a baby at the World Trade Center.
Last summer, he helped deliver a healthy baby girl at the PATH station in Lower Manhattan.