NEW YORK (WPVI) -- The FBI is looking for two men who were captured on camera touching the bomb that was left on West 27th Street in New York City's Chelsea neighborhood on Saturday.
Investigators released a poster Wednesday showing a still image of the two men walking down the sidewalk.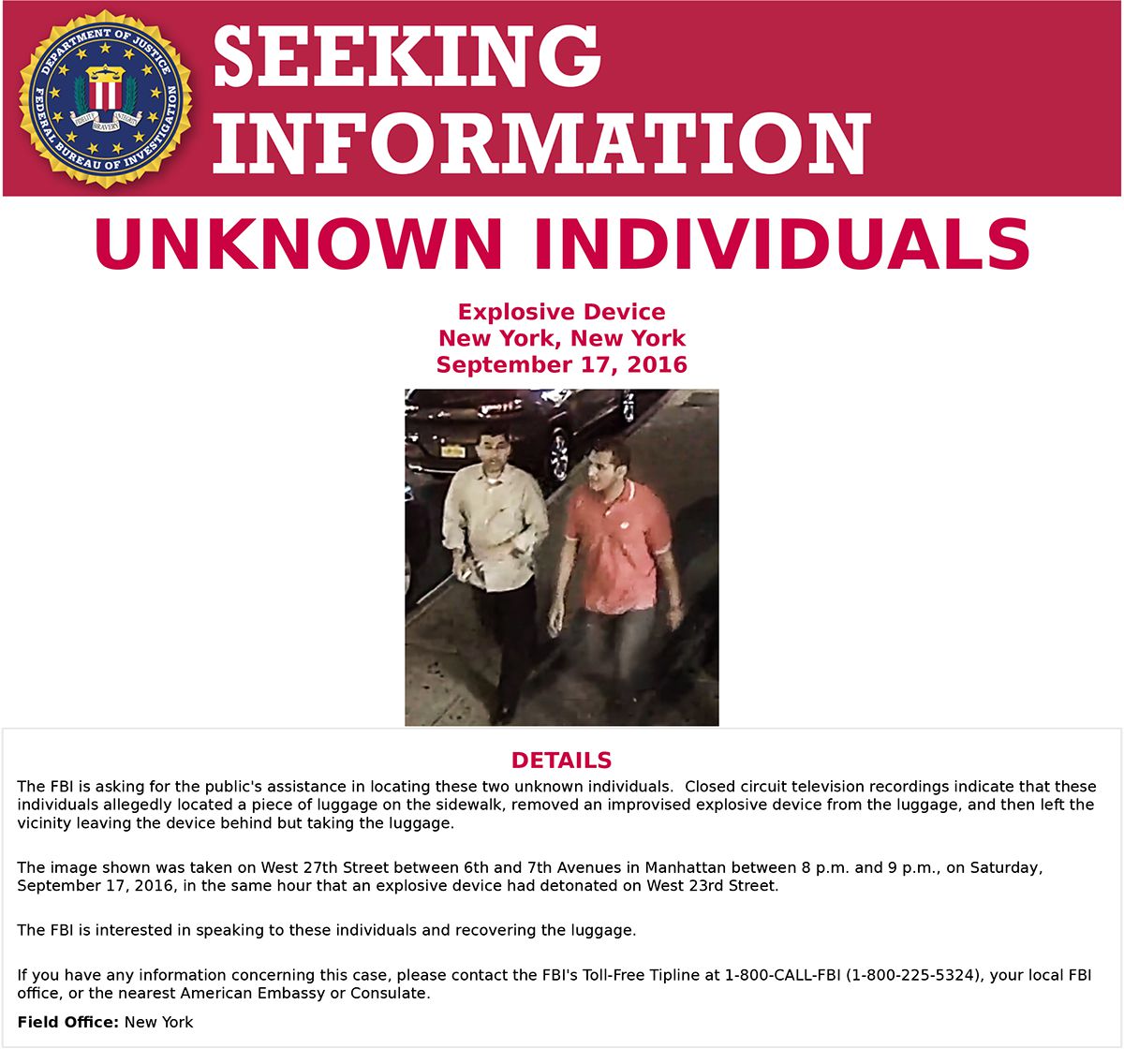 The FBI said the two men saw a piece of luggage on the sidewalk, removed the improvised explosive device that was inside and then left with just the luggage.
This happened between 8 and 9 p.m., in the same hour that a similar pressure cooker-style bomb exploded on West 23rd Street, injuring 31 people.
The device, which was found wrapped in a plastic bag by a neighbor, did not detonate.
Investigators only wish to speak with these men and recover the luggage that they took.
Anyone who can identify the men in the photo is asked to contact the FBI at 1-800-225-5324.