OCEANPORT, N.J. (WPVI) -- A three-state investigation into the murder of a Connecticut man whose body was believed to be found in a shallow grave is focusing on what happened in the New York City apartment building where he was last seen over the weekend.
Investigators revealed Thursday that some sort of argument led up to the fatal stabbing of 26-year-old Joseph "Joey" Comunale, of Stamford. Police have arrested 25-year-old James Rackover and 28-year-old Lawrence Dilione, who are charged with second-degree murder, concealment of a human corpse and tampering with physical evidence.
Dilione is also charged with hindering prosecution. Watch video of him being walked to a police car here:
NYPD detectives walked Raokover from the precinct late Thursday afternoon. Watch the video here:
Authorities said Comunale traveled to Manhattan Saturday, Nov. 12, and went out to the Gilded Lily nightclub in Chelsea. There, he met Rackover and Dilione for the first time.
At some point in the night, Comunale went with those two and three women to a party at Rackover's fourth floor apartment at The Grand Sutton at 418 E. 59th St., located between First Avenue and Sutton Place near the Ed Koch Queensboro Bridge.
Police said it's at the apartment where an argument broke out, and Comunale was stabbed 15 times in the chest.
Photos: NYPD investigates UES apartment in search for missing man
According to NYPD Chief of Detectives Robert Boyce, Comunale's body was taken at some point to Oceanport, New Jersey, where it was buried in a grave about 1-foot deep. There appeared to be some effort to burn the body, as there was gasoline found in the shallow grave.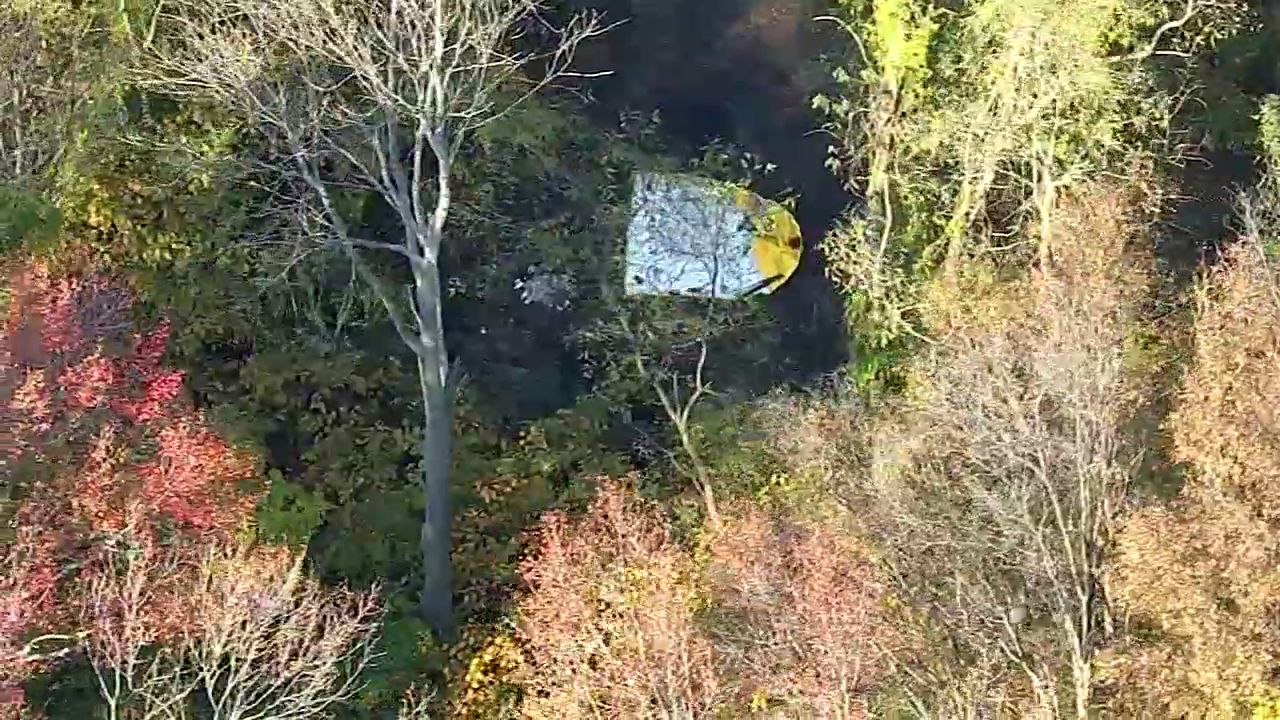 Police said the burial site in Monmouth County is where Dilione is from and believed to work in construction.
That scene wouldn't be discovered until Wednesday, when one of the two suspects apparently pointed detectives to that location -- more than 60 miles from the Manhattan apartment was last scene.
All the while, Comunale's father reported his son missing Monday because he had not heard from him. Police went to the place where Comunale was last seen -- that Upper East Side apartment. That's where police found evidence of foul play