NEW WINDSOR, N.Y. -- A pilot was killed in a plane crash during a practice performance of the New York Air Show.
It happened around 2:00 p.m. Friday near Stewart International Airport in Orange County, NY.
Sister station WABC's helicopter was over the scene moments after the crash.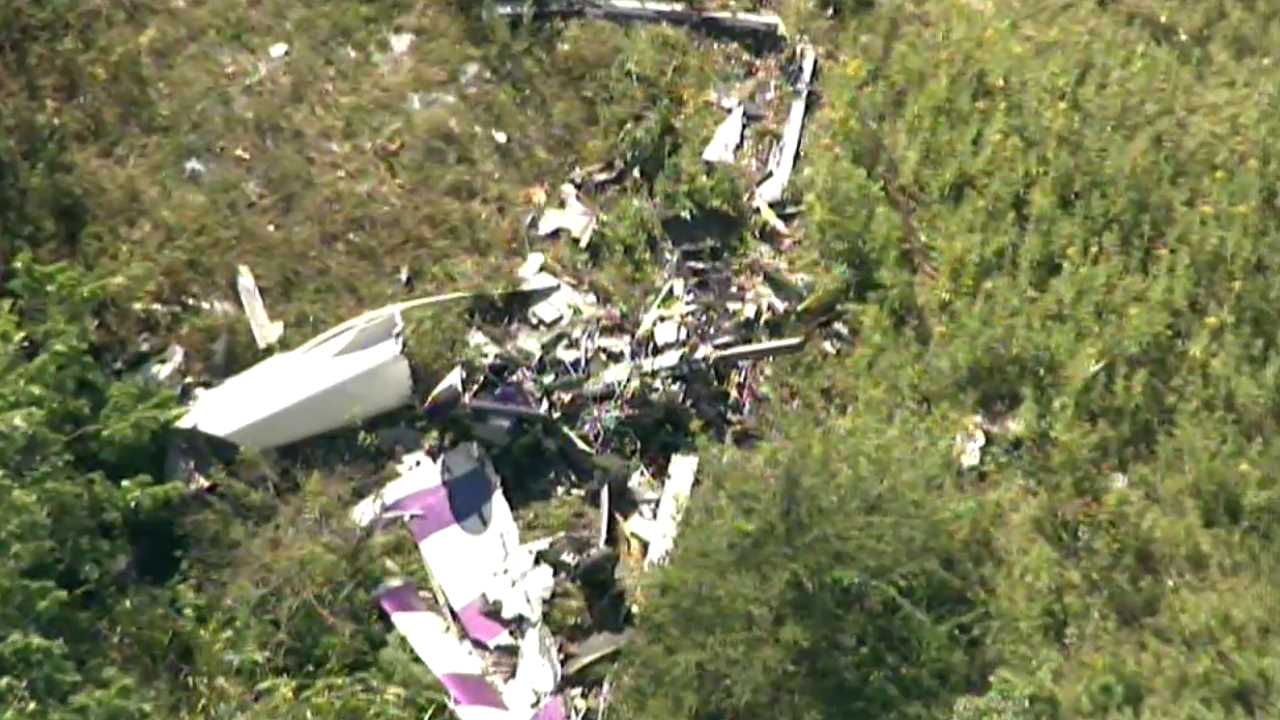 Benjamin Granucci, a photographer taking photos at the time of the crash, described what he saw on Twitter:
Other journalists here with me are saying that part of the tail broke off. #NYAScrash

— Benjamin Granucci (@BLGranucci) August 28, 2015
What I saw was the aircraft come in for a dive. As it pulled up, it suddenly crossed the crowd line and spun towards the ground.

— Benjamin Granucci (@BLGranucci) August 28, 2015
Orange County's Department of Emergency Services confirmed that there was a fatal accident involving a single-engine plane that crashed while practicing for the New York Air Show.
WABC is told the pilot was killed.
The FAA released the following statement:
A Cornell W F/Sahakian JA Jr. Giles G 202 experimental aircraft crashed shortly after it departed from Stewart International Airport in Newburgh, NY at about 2 p.m. today. Check with local authorities on the condition of the pilot, the only person onboard. The pilot of the aircraft was scheduled to participate in an airshow at Stewart Airport this weekend. The FAA will investigate and the NTSB will determine probable cause.

Cornell W F/Sahkian JA Jr is the aircraft manufacturer; the Giles G 202 is the aircraft model.
County officials said practice for the day has been canceled. The New York Air Show is still planned to carry on as scheduled Saturday and Sunday.