NEW YORK (WPVI) -- Police have released a poster seeking information about a woman whose body was found in a New York park Tuesday after she vanished during an afternoon jog.
Karina Vetrano, 30, of Queens, left her home for a jog around 5 p.m. Tuesday. When she failed to return, family members reported her missing and started searching for her.
Vetrano's body was found around 9 p.m. in the marshes of Spring Creek Park, off 161st Avenue and 78th Street.
The medical examiner's office performed an autopsy Wednesday and ruled her death a homicide, saying she was strangled.
According to the New York City Police Department, the flyers were posted last night in the neighborhood where she was found.
See the flyer here: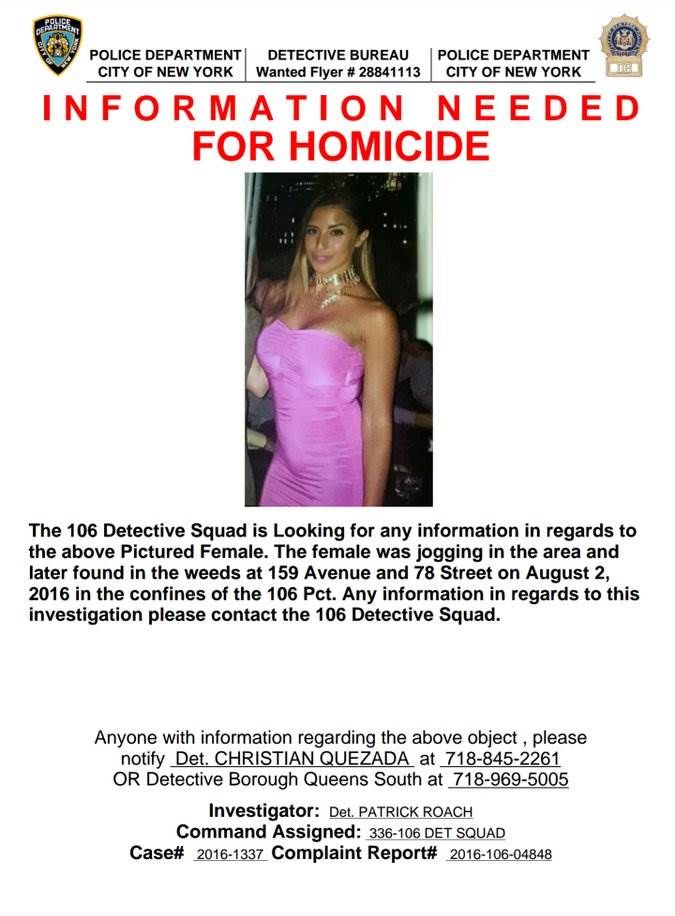 Vetrano's father and police returned to the scene Thursday morning to continue searching for evidence.
PHOTOS: Jogger killed at Howard Beach in Queens
She typically ran the path with her father, who was not with her because of an injury. He had asked her not to go, police said, warning her it might not be safe without him, but she went anyway.
A vigil was held for Vetrano at the restaurant where she worked. Hundreds of people showed up.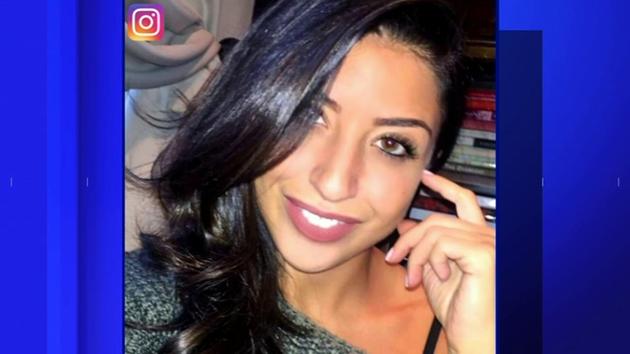 "It's a terrible tragedy. I just don't know what to say. I go bike riding on that path every day," said Marylou Dazzo, a resident.