NEW BRUNSWICK, N.J. (WPVI) -- Prosecutors said a former Rutgers University student stabbed two other people inside a school building, prompting a campus safety alert to be sent Friday.
The incident happened at about 2:30 p.m. at the Rutgers Business School on the Livingston College campus in Piscataway.
According to the Middlesex County Prosecutor's Office, the former student apparently initiated the incident, stabbing another student and a faculty member.
All three were taken to a hospital in New Brunswick for treatment.
When the incident first happened, Rutgers sent out an alert to the campus telling everyone to take cover:
RU ALERT: Stabbing at Rutgers Business School (New Brunswick). Avoid the area and/or take shelter. 11/04/2016 14:45:32 EDT

— Rutgers University (@RutgersU) November 4, 2016
This photo from an Eyewitness News viewer shows the scene shortly after police responded: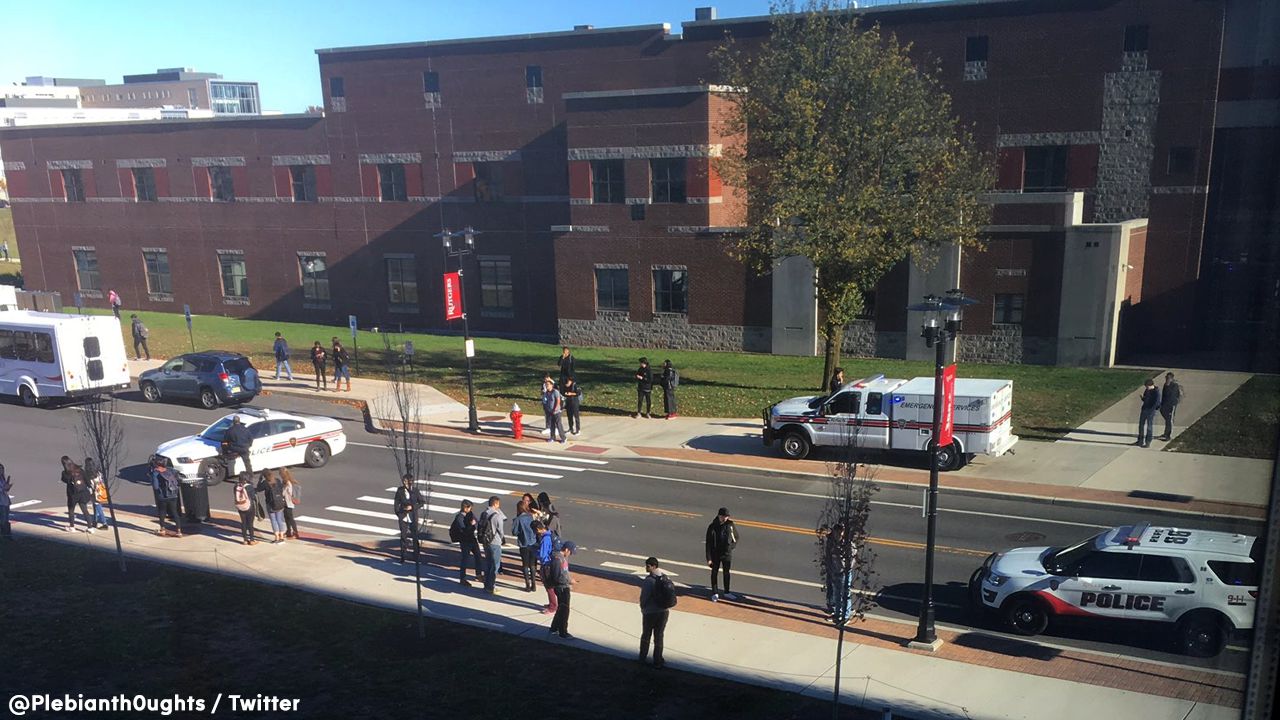 About an hour later, the school said the situation was no longer active, and that a suspect was in custody:
RU ALERT: Suspect in custody. Area is safe. Police investigation ongoing. 11/04/2016 15:29:35 EDT

— Rutgers University (@RutgersU) November 4, 2016
There's no word yet on a motive for the stabbing.