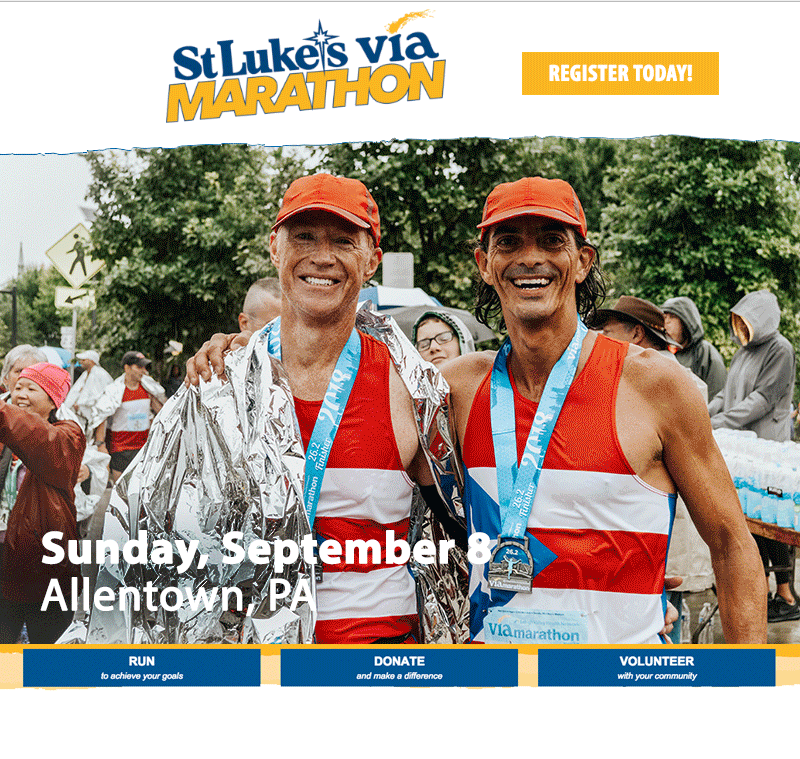 Scenic, shady and a net descent drop of 240' make it an attractive qualifying run for the Boston Marathon. The average runner's time for the past few years has been 3:59 hours.
Cause
We all want the same things from life; a great job in a great community and plenty of friends with whom we share the experience. For people with disabilities, these life goals can be challenging. Via works every day to help people achieve this reality.
For more than 66 years, the dedicated and committed care providers at Via work to help children overcome developmental delays, help young adults find meaningful and sustainable jobs, and provide the resources and opportunities so people with disabilities may lead active and enjoyable lives right in their own community.
Learn more about Via's services.
Course
Now in its 13th year, the Via Marathon is the 6th best Boston Qualifier in the United States. The point to point course offers a net decent run through nine municipalities, finishing at Scott Park in Easton, PA. Shade is plentiful along the course, and the views change often. Fourteen small bridges add an accent to the unique course. The Marathon offers runners the opportunity to qualify for the Boston Marathon and is one of the fastest races in the country. The average time for the race in 2017 was 3:59:48.
The half marathon starts at the marathon's midpoint and is run from Bethlehem to Easton. The 5K Run and Kids Race are held at SteelStacks in historic south Bethlehem.