TIMES SQUARE, New York -- One person is dead and a person of interest is in custody after authorities say a woman pushed another person onto the subway tracks in Times Square Monday afternoon.
It happened at 42nd Street and 7th Avenue around 1:20 p.m., as a southbound No. 1 train was coming into the station.
The 49-year-old female victim was pronounced dead at the scene. The woman suspected of doing the pushing was taken into custody after several people who witnessed the incident flagged down officers.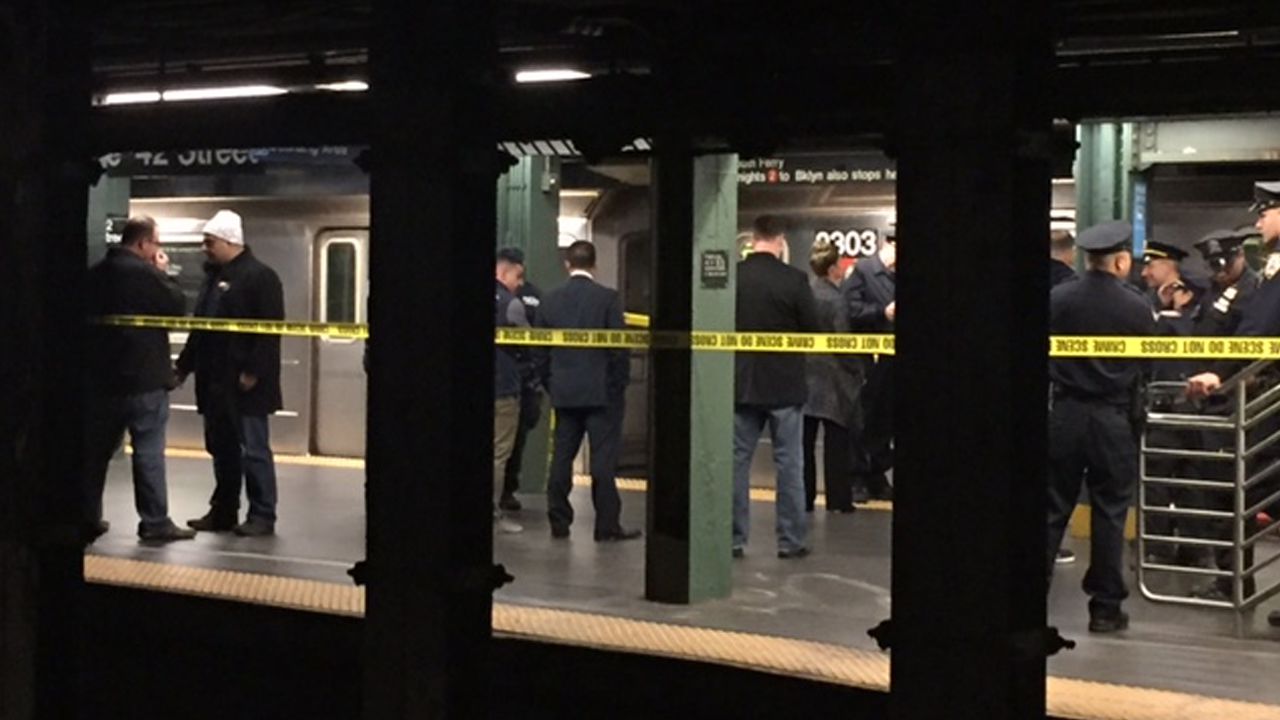 "It's a horrible incident, and your heart goes out to this family and this victim," NYPD Transit Chief William Aubry said. "And also to the other people who were on that platform."
Authorities say the 30-year-old person of interest is described as emotionally disturbed with a history of schizophrenia and bipolar disorder. Detectives are looking for surveillance video from the turnstile and cell phone video to see if she was arguing with the victim on the platform before the push, but there is no indication they knew each other.