This month, 6abc and the American Heart Association are teaming up with Independence Blue Cross and Cooper Heart Institute to help prevent heart disease in women. Each year, 1 in 3 women will die of heart disease and stroke. Sodium is a huge factor: in addition to causing bloating, high blood pressure and weight gain, excessive sodium intake is a major cause of heart disease. Adopt healthier eating habits and exercise regularly. And for smokers- quitting is the best way to minimize heart disease risk. Good lifestyle choices are key in ensuring a healthy heart. Know the facts: Through education, we can beat the statistics and keep our hearts beating.
Resources from Cooper:
Latest Options, Diagnosis and Treatment
Oral Anticoagulants: What Are They and How Do They Work?
Thanks to all the pharmaceutical marketing we hear every day, most people are aware of a category of medications called blood thinners. But it's not always clear from these commercials exactly what they are and what they do . . . and, furthermore, who should take them.
Learn more about oral anticoagulants here.
Another Way to Heart Health: Try Yoga
Yoga has been around for thousands of years and is used to experience increased relaxation, tranquility and spiritual insights. Traditional yoga is done slowly with a focus on stretching, breathing and meditation.
Learn more about the heart benefits of yoga here.
Additional Resources:
National Wear Red Day - February 6, 2015
One in 3 women die of heart disease and stroke each year. Celebrate National Wear Red Day with Go Red For Women on Friday, Feb. 6, 2015 to help save women's lives. Join the movement nationwide!
Sweating. Pressure. Nausea. Jaw pain. Believe it or not, these are all symptoms of a heart attack in women. They are also symptoms that women often brush off as the flu, stress or simply feeling under the weather-which could put their lives in jeopardy.
Information included in the guide:
Atherosclerotic Cardiovascular Disease (ASCVD) Risk Factors
High Blood Cholesterol
Diabetes
Obesity or Overweight
High Blood Pressure
Healthy Lifestyle Choices/Behaviors
Be Active
Manage your weight
Healthy Eating
Stop Smoking
Know Your Numbers but Manage Your Risk
BBQ Glazed Chicken Tenders and Oven Fries
Each year, one in three women die of heart disease and stroke. But we can change that because 80 percent of cardiac events can be prevented with education and lifestyle changes. And the kitchen is a great place to start. Try this heart-healthy recipe from the American Heart Association.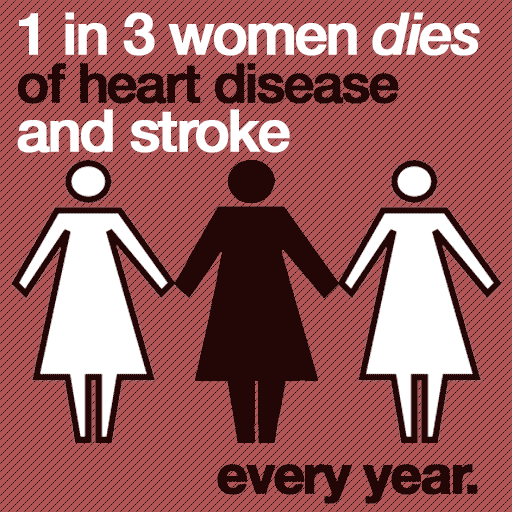 BIO: Kathleen M. Heintz, DO, FACC