NEW CASTLE CO., Del. (WPVI) --
All southbound lanes of the Delaware Memorial Bridge have reopened after an earlier fire.
The blaze was reported at 9:50 a.m. Wednesday beneath the southbound side of the bridge in New Castle County, Delaware.
Video from Chopper 6 HD showed several firefighting units on the scene working to douse a fire that began in some construction materials.
Action News is told sparks from a welder's torch likely touched off the fire.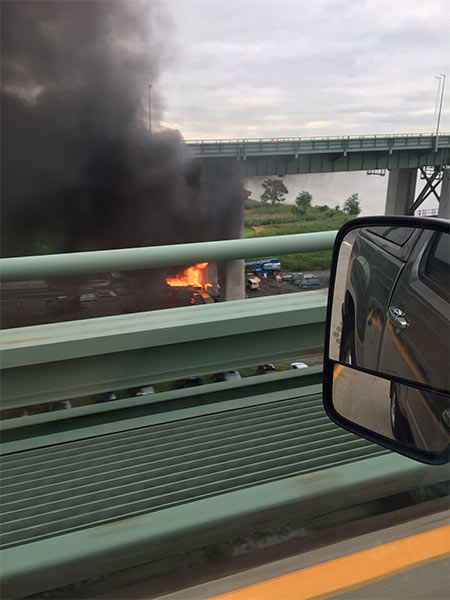 At first, Action News is told, officials were concerned smoke from the fire might obscure motorists' visibility.
After the flames were extinguished, inspectors remained on the scene checking to see if the blaze compromised the structural integrity of the bridge.
All southbound traffic was halted on the New Jersey side of the bridge beginning at 10 a.m. Two left lanes reopened around 3 p.m., and the rest of the lanes reopened around 5 p.m.
----------
Send a breaking news alert
Report a correction or typo
Learn more about the 6abc apps