MORRISANIA, Bronx (WPVI) --
A suspect was arraigned Wednesday in the
Bronx, New York City shooting of a 5-year-old boy
on his birthday.
Investigators said 27-year-old Michael Quiles fired several rounds on a Morrisania street around 5 p.m. Monday, hitting Jaheem Hunter in the head with a stray bullet. Quiles is now behind bars, charged with attempted murder. More charges could be pending.
WABC-TV reports
, Hunter had just finished visiting his father and was being walked to a waiting car at the time. As the child fell to the pavement, witnesses said Quiles turned to them and said, "Sorry, my bad" before fleeing the scene.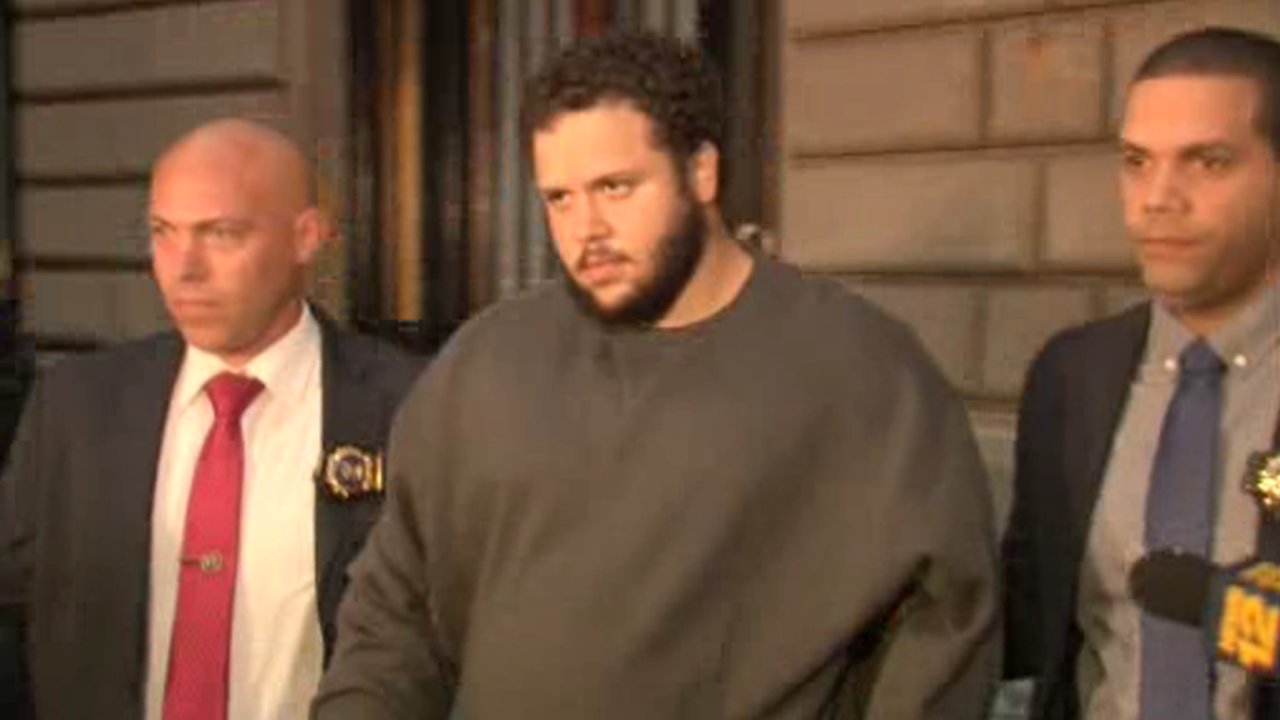 Investigators said Quiles may have been beaten up several days ago, then returned to the neighborhood to settle the score. He fired at least five shots, police said. No weapon was recovered.
The bullets missed their intended target, but one of them struck the boy.
Quiles lives nearby and was
taken into custody Tuesday morning
. He has at least 10 prior arrests, some involving drugs and weapons.
"He was released in October 2016. Within months, he's back out on the street and he has a gun on him," said assistant district attorney Felicity Lung. "And he chose to shoot that gun when there are people there and this tragedy happened in our streets."
Quiles was ordered held without bail, and was also ordered to have no contact or communication with the Hunter family.
Hunter remains in critical condition at New York Presbyterian Hospital, rushed there by his father who did not wait for an ambulance.
A vigil was held outside the hospital Tuesday, as people offered their prayers and tears for the victim.
"Every day he gets better and better," City Councilwoman Vanessa Gibson said. "It is extremely unfortunate and deeply sad that he was gunned down on his fifth birthday. Where does that happen? To be shot on your birthday? It is horrifying."
Just this past weekend, Hunter's older brother joined a motorcycle rally against gun violence.
----------
Send a breaking news alert
Report a correction or typo
Learn more about the 6abc apps