DARBY, Pa. (WPVI) --
A $1,500 reward is now being offered for information leading to the person responsible for the horrific neglect of a puppy found in Darby Borough.
The 8 to 10 month old dog, nicknamed Trooper, was found wandering along a street last Thursday with a shackle embedded in his neck
The Delco SPCA believes someone put the chain around his neck when he smaller, then left him.
As Trooper, who is believed to be a Great Dane or Mastiff grew, that shackle slowly embedded itself into his flesh.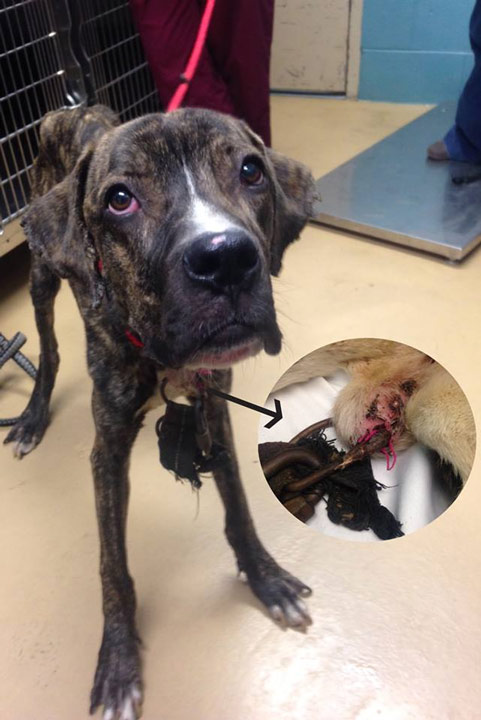 Workers say in addition to his painful neck injury, Trooper weighed just half of what he should.
Anyone with information about who committed this horrendous act or a possible owner is encouraged to call Delco SPCA Humane Society Policer Officer Ron Riggle at 610-566-1370 x214 or rriggle@delcospca.org
You can also find information on how to donate to Trooper's care at the link below:
http://delcospca.org/