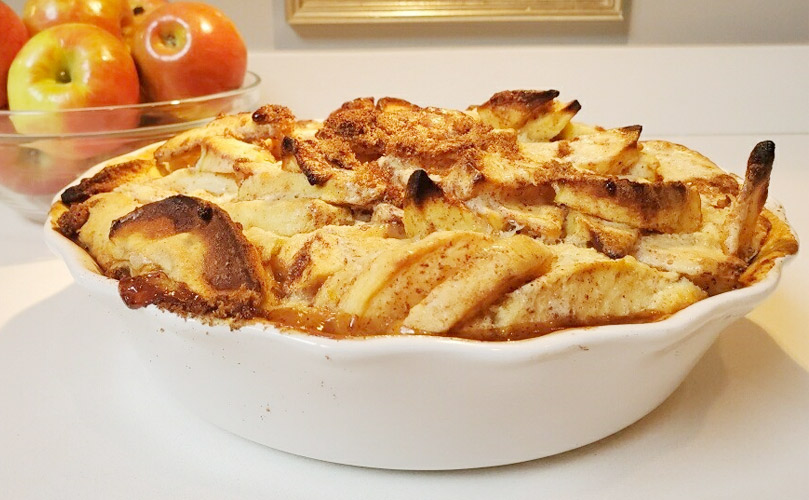 COURSE: Dessert
PREP TIME: 20 Min
COOK TIME: 55 Min - 65 Min
INGREDIENTS FOR APPLE FILLING:
7 Large Apples (sweet & tart mix like granny smith and honeycrisp)
1 Tsp Cinnamon
1 Tsp. Granulated Sugar
1 tsp Ground Nutmeg
1 Tsp. Zest Of Lemon
Juice Of Lemon
1 Tsp. Zest Of Orange
Juice Of Orange
INGREDIENTS BATTER & TOPPING:
1 Cup Flour
1 Cup Sugar
Cup Melted Butter
1 Egg
2 Tsp. Brown Sugar
1 Tsp. Cinnamon
Check back Thanksgiving morning for the complete recipe. Follow and bake along with Adam.