Every day, 115 people die of opioid overdoses - sons, sisters, cousins, co-workers, friends. In Pennsylvania, three-quarters of them are between the ages of 25 and 54 - people with so much life still ahead. The crisis reaches into every community and nearly every aspect of life. Action News explores the impact of the crisis and the efforts to control it. We also meet the people who've lost loved ones, as well as those who have overcome addiction and are now helping others find their way.
Opioid Crisis: On The Home Front, presented by Recovery Centers of America, will aired Tuesday, January 23rd at 7:30pm on 6abc .
Here is the transcript of our live chat that took place during the special.
Our Panelists: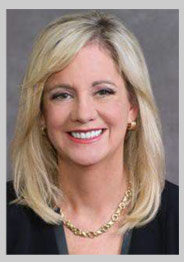 Deni Carise, Ph.D.
Chief Scientific Officer, Recovery Centers of America (RCA)
Adjunct Assistant Professor, University of Pennsylvania
Deni Carise, Ph.D. Chief Scientific Officer, Recovery Centers of America (RCA) Adjunct Assistant Professor, University of Pennsylvania Deni Carise, Ph.D is a Clinical Psychologist and part of the recovery community for over 30 years. She is currently Chief Scientific Officers of Recovery Centers of America (RCA). RCA's goal is to get 1,000,000 American's into meaningful recovery. RCA is the first provider of substance abuse and recovery support services in the country dedicated to creating neighborhood-based treatment and recovery campuses that include detoxification, residential, partial hospital, intensive and traditional outpatient, and family services all available on one campus. From March 2016 - September 2017, they opened 5 campuses, 2 in MA and 1 each in PA, MD and NJ. Deni has held similar positions at CRC Health Group, providing behavioral health services to more than 42,000 men, women and teens every day at >140 programs in 33 states and Phoenix House, a nonprofit substance abuse treatment provider with over 100 programs in 10 states where Dr. Carise developed national standards for clinical care, Clinical Toolkits for over 30 evidence-based practices, and helped usher in a new era of care to position the company to successfully address changes secondary to healthcare reform.
Dr. Carise was also Chief Clinical Advisor for Sierra Tucson, a premier facility treating substance abuse, pain, mood, eating and trauma disorders. Dr Carise was an NIH-funded scientist and Director of the Treatment Systems Section at Treatment Research Institute. At TRI from 1994 to 2010, she made significant advances in the quality of substance abuse treatment through the development, application, and research of new interventions, systems, and technologies through receipt of numerous NIH and other federal grants. She has published over 100 articles, books and chapters. Dr. Carise is currently an Adjunct Assistant Professor at the University of Pennsylvania, Perelman School of Medicine (since 1997). She has been affiliated with UPENN since completing a NIDA Post-Doctoral fellowship at the Center for Studies of Addiction in the Department of Psychiatry from 1994-1996. She earned both her Bachelor's Degree and Doctorate in Clinical Psychology from Hahnemann (now Drexel) University, she interned at Homewood (part of the Johns Hopkins Health system) and Union Memorial hospitals in behavioral medicine. She has worked extensively internationally, with treatment providers in Nigeria, Mexico, Thailand, Egypt, Greece, Singapore, Brazil, and China and numerous other countries to help develop national systems that integrate scientifically-validated tools into clinical treatment delivery.
Committed to the accurate portrayal of addiction, treatment, and recovery in the media, Dr. Carise recently consulted on Martin Scorsese's film, Wolf of Wall Street, working with the primary actors on depicting characters who are abusing cocaine and other drugs. She has also been featured in segments of Nightline, MSNBC, Fox News, ABC, CBS and NBC evening news, Access Hollywood, New York news and many Federally-funded Web-casts and has also been quoted in popular newsprint media such as US News and World Report, Fox News, Alcohol and Drug Abuse Weekly, NIDA Notes and others. Dr. Carise has presented over 200 lectures by invitation (approximately 35 internationally) in the past 15 years She is also a frequent blogger on Huffington Post (
http://www.huffingtonpost.com/deni-carise
) on topics including treatment, recovery, prescription drug abuse, the media's portrayal of drug problems, Healthcare Reform, Parity, and emerging drug trends.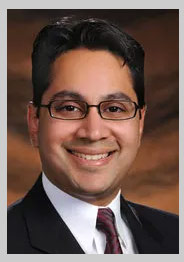 Asif M. Ilyas, M.D.
Dr. Ilyas is a board certified Orthopaedic Surgeon with a certificate of added qualification in Hand Surgery. He specializes in hand, wrist, elbow and orthopedic trauma surgery. Dr. Ilyas has a particular interest in fracture surgery, nerve injuries, opioids and pain management in orthopaedic surgery, and "wide awake hand surgery." Dr. Ilyas also serves as a Consultant to the Philadelphia 76'ers.
Dr. Ilyas is an Alpha Omega Alpha graduate of MCP-Hahnemann College of Medicine of Drexel University. After medical school he completed his Orthopaedic Surgery training at Temple University Hospital. He subsequently completed his fellowship as a Harvard Fellow at the prestigious Massachusetts General Hospital in Boston prior to returning to the Philadelphia area.
In addition to his busy clinical practice, Dr. Ilyas is a dedicated educator. He maintains a full academic schedule which includes serving as an Associate Professor of Orthopaedic Surgery at the Jefferson Medical College and also serving as the Program Director of the Hand & Upper Extremity Surgery Fellowship. Dr. Ilyas also serves as the musculoskeletal education director of the new JeffMD curriculum for Jefferson's medical students. He lectures extensively both nationally and internationally. He has published over 125 scientific studies and papers, authored several textbook chapters, and serves as an editor and reviewer for multiple journals and textbooks.
Beyond his clinical practice and academic responsibilities, Dr. Ilyas is actively involved in several professional societies, including serving as the President of the Pennsylvania Orthopaedic Society. In addition, Dr. Ilyas is involved in the design and development of various fracture and joint replacement implants for the upper extremity, and other technologies used by hand surgeons.
Dr. Ilyas is annually recognized as a "Top Doc" in Philadelphia and Main Line Today magazines. Most recently, he was privileged to be the top ranked Orthopaedic Hand Surgeon among his peers in Main Line Today.