GREENWICH, Connecticut -- There will be a special graduation ceremony for one family in Connecticut.
Greenwich High School will hold a private ceremony for a student whose father is battling cancer.
Akram El-Tayyeb has been through almost a year of treatments in and out of hospitals.
He has gastric cancer which has spread to his liver.
Doctors tell him it is limiting his days.
His son and wife would love nothing more than to give him a chance to see his son graduate so they are doing it with the help of Greenwich High School.
"I look at his achievements are my achievements. And I'm so, so proud of him," Akram said.
"Because of his prognosis, he might not make it to my actual graduation, June 21st. So the high school agreed to have an earlier graduation this Friday to watch me graduate," Ferris said.
It was actually mom, Denise, who made it happen.
"I'm a fixer and so is he. We've always been able to overcome and fix things. In this one thing, I feel helpless sometimes," Denise said.
He's packing each day with life and nothing else.
"If I can't see my son walk down the aisle, if I can't see him graduate from college, what if I just can see him graduate from high school, you know? Maybe I can't see all of them graduate. But at least one of them," Akram said.
He is fiercely proud of his three sons, Ferris, the graduating senior and younger brothers Zach and Lathe.
This is Lathe, the youngest, in this priceless shot with his dad.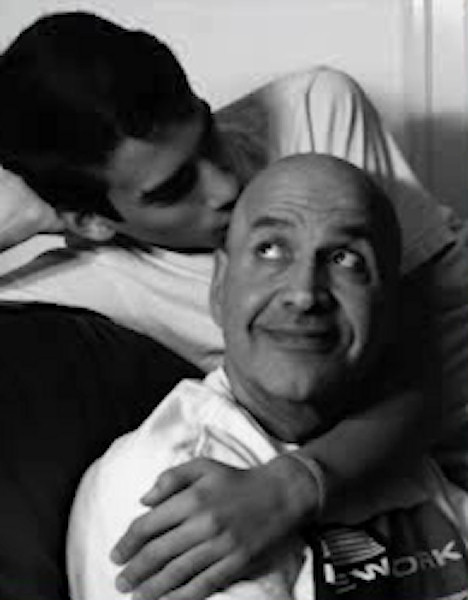 His advice for his sons is the same he'd give to all of us.
"Even if they tell you that you only have one week, make that week count," Akram said.
Greenwich High school was actually closed Tuesday because of the primary elections, so Eyewitness News didn't get a chance to talk to administrators.
This small ceremony, very real early graduation, will happen on Friday.