BERKELEY, Calif. (WPVI) -- UC Berkeley students have been engaged in conversation regarding a new group that formed on Saturday. It calls itself the White Student Union on Facebook, but no one has seen them on campus. Their existence has created a lot of controversy.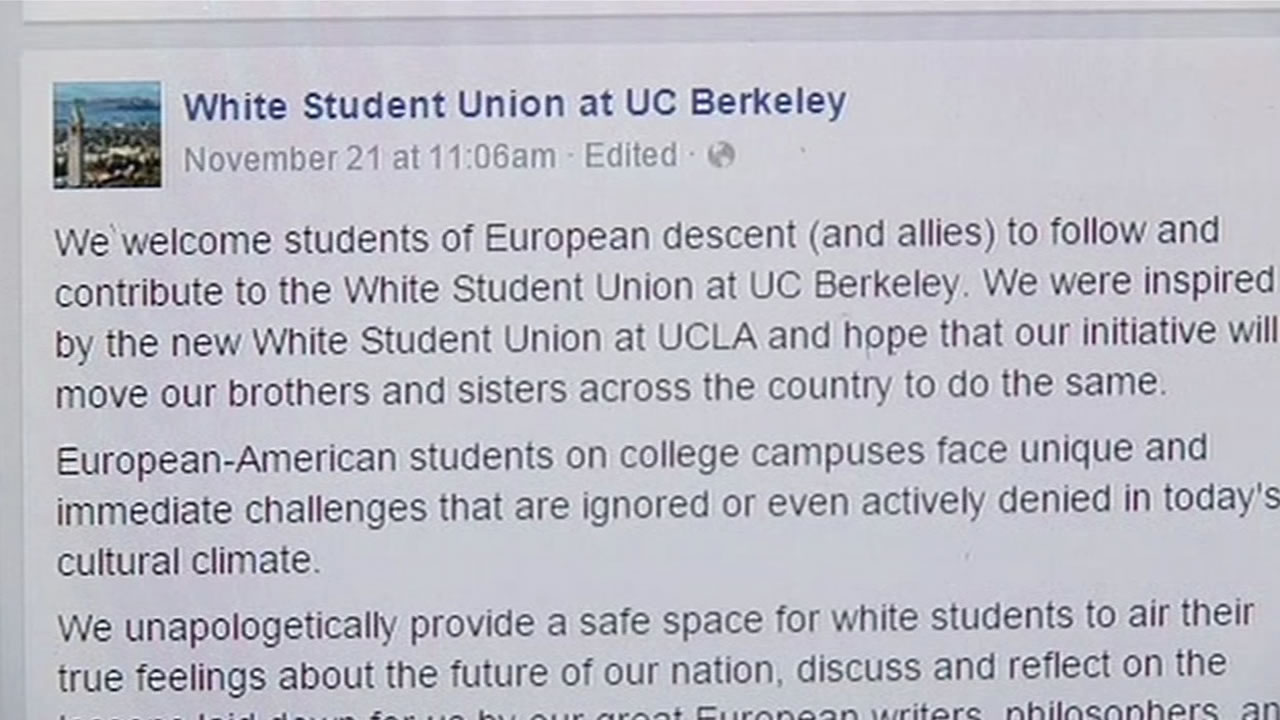 Since their Facebook page was created only two days ago, the UC Berkeley White Student Union received more than 900 likes. But it was taken down on Monday afternoon.
They declined an on-camera interview with ABC7 News claiming they've received many death threats.
They call their Facebook page a safe space to support and promote the interests of students of European descent, and that bothers many on campus.
"It's not a serious thing," said student Sarah Phan. "It's all for fun and poking fun at socioeconomic struggles that minorities face."
A search of Facebook shows 30 of these White Student Unions represented at other universities including UCLA.
UC Berkeley officials believe this is the work of an outside group, calling their actions: "... hostile and intimidating to students of color on our campus."
This new group points out whites represent 29 percent of undergraduates at Cal, an accurate number. But they insist they are now a minority group. But according to the admissions numbers, they are the second largest group on campus after Asians.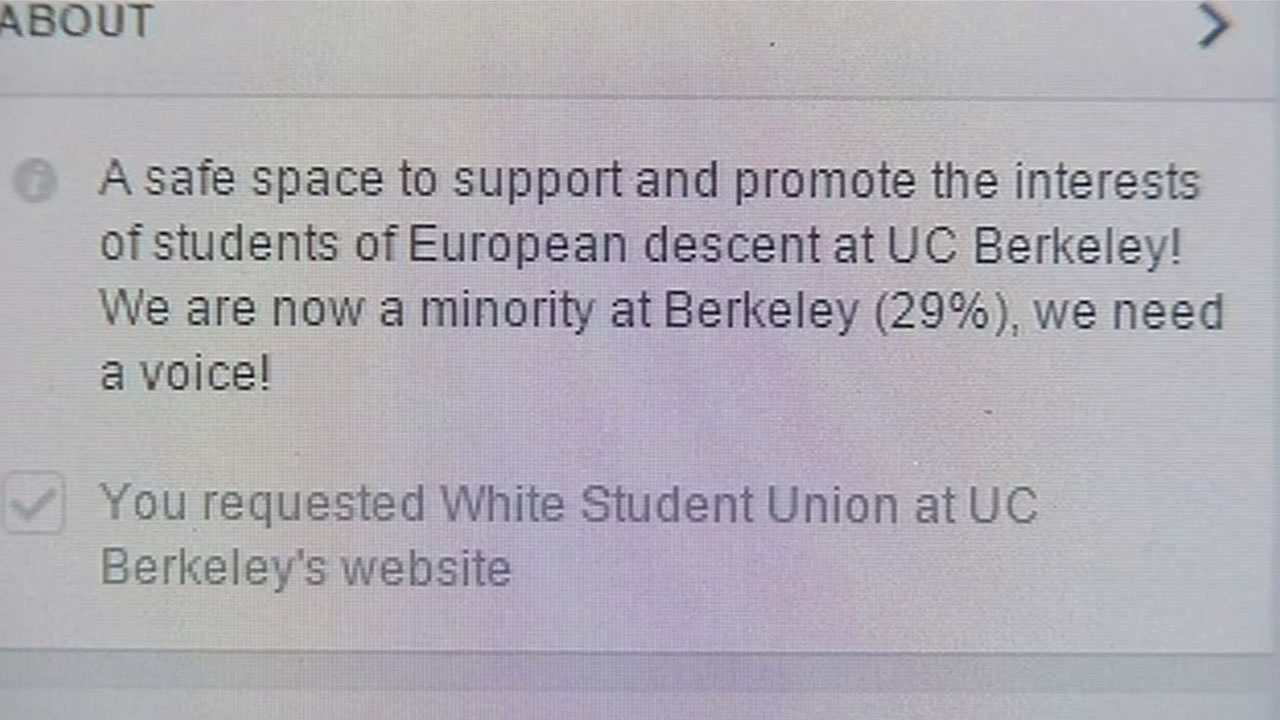 Still, some white students there understand how some may feel marginalized.
"I know when I first got here my first week on campus I saw the Latino business group, the Asian American business group, where is the white business group? I honestly asked that and someone says that's Wall Street," said student Zack Bolz.
Some students want the page reported.
"People should be reporting the page and I'm sure UC Berkeley doesn't want to be associated with a White Student Union," said student Remy D'Agnillo.
UC Berkeley says while the university honors first amendment rights, they don't endorse this attempt to create conflict.