Peer aggression and bullying impact approximately 30 percent of school-age youth. Bullying has an extremely harmful impact on students' social and emotional development and academic achievement and is also associated with feeling unsafe at school, as well as school dropout as students reach adolescence.
A major focus of CHOP's Violence Prevention Initiative (VPI) is to partner directly with Philadelphia schools to help address and prevent emotional and physical bullying and to help schools foster a more positive climate. The majority of children reached by VPI's anti-bullying programs may never be CHOP patients, but are bystanders to emotional or physical aggression in their schools or communities. VPI works within schools to provide evidence-based, whole-school approaches to bullying prevention for children in third- through eighth grades. These programs address the multiple forms that aggression and bullying can take, including physical, social (such as a manipulation of a social relationship through gossiping and threatening to withdraw friendships) and cyber-bullying. This training gives them tools to handle and avoid more dire forms of violence as they grow older.
Two CHOP psychologists who specialize in bullying and bullying prevention, Christine Waanders, PhD, and Stephen Leff, PhD, will be online Tuesday, December 16th from 12-1 PM to take your questions about bullying and bullying prevention and will offer parents and educators ideas and approaches to understand and address bullying in their schools and communities.
Questions you can ask them:
What is bullying vs. teasing?
What are steps I can take if I think my child may be being bullied?
Social meia and cyber-bullying seem beyond my control. How do I navigate this territory with my kids?
What can I do if I think my child might be acting like a bully?
What is the best way to work with schools to address problems related to bullying?
Submit your questions now using the form below for Stephen Leff, PhD and Christine Waanders, PhD, from the Violence Prevention Initiative at The Children's Hospital of Philadelphia.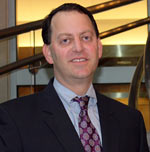 Stephen Leff, PhD
is an Associate Professor of Clinical Psychology in Pediatrics at the University of Pennsylvania School of Medicine and a Psychologist at The Children's Hospital of Philadelphia. He is the Co-Director of the new Violence Prevention Initiative at CHOP, and is a nationally recognized leader in aggression and bullying prevention programming, relational aggression (use of rumors and social exclusion to harm others), and the community-based participatory research (CBPR) process (working with community stakeholders to integrate their perspectives into best practice programming). He has been awarded five NIH grants and a Department of Education grant to support his aggression and bullying prevention programs in the urban schools. Dr. Leff lectures frequently both regionally and nationally, is on the Editorial Advisory Board for two leading journals, serves on two federal Review panels, and is a member of the National Bullying Research Network. He also is an Attending Psychologist in the ADHD Program at CHOP.
More
.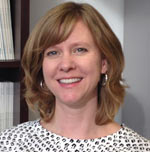 Christine Waanders, PhD
is a clinical psychologist at The Children's Hospital of Philadelphia (CHOP). She also serves as the Clinical Supervisor for the Preventing Aggression in Schools Every day Program (PRAISE), part of CHOP's Violence Prevention Initiative. Dr. Waanders has worked in the field of aggression and bullying prevention for eight years, training clinicians and developing programs for children in the urban schools. She is the co-author of several chapters and articles on bullying, aggression, and social development. Her other clinical interests include working with children and families dealing with Autism Spectrum Disorder, ADHD, and anxiety.