Joint Cooper Neurological Institute experts on Wednesday, May 24 from noon until 1 p.m. to have your questions about stroke answered. Dr. Ryna Then and Dr. Hayan Dayoub will discuss stroke signs and symptoms, risk factors, steps for prevention and the latest treatment options.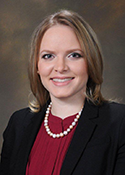 Ryna Then, MD
, joined Cooper University Health Care from the Albert Einstein College of Medicine/Montefiore Medical Center, where she completed a neurology residency and fellowship in vascular neurology. Dr. Then received her medical degree from Instituto Tecnologico de Santo Domingo (INTEC), in Santo Domingo, Dominican Republic. She completed an internal medicine internship at New York Medical College, Metropolitan Hospital. Dr. Then's special interests include stroke (ischemic and hemorrhagic) and primary and secondary stroke prevention.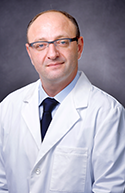 Hayan Dayoub, MD
, joined Cooper University Health Care from Thomas Jefferson University Hospital where he completed a fellowship on cerebrovascular/endovascular surgery. He completed a neurosurgery residency at the University of Iowa and the University of Oklahoma. Dr. Dayoub did an internship in general surgery at New York Presbyterian Hospital/Weill Cornell and he received his medical degree from the University of Damascus School of Medicine in Damascus, Syria. Dr. Dayoub's special interests include brain aneurysms, vascular malformations, and minimally invasive spine surgery.