Sponsored By: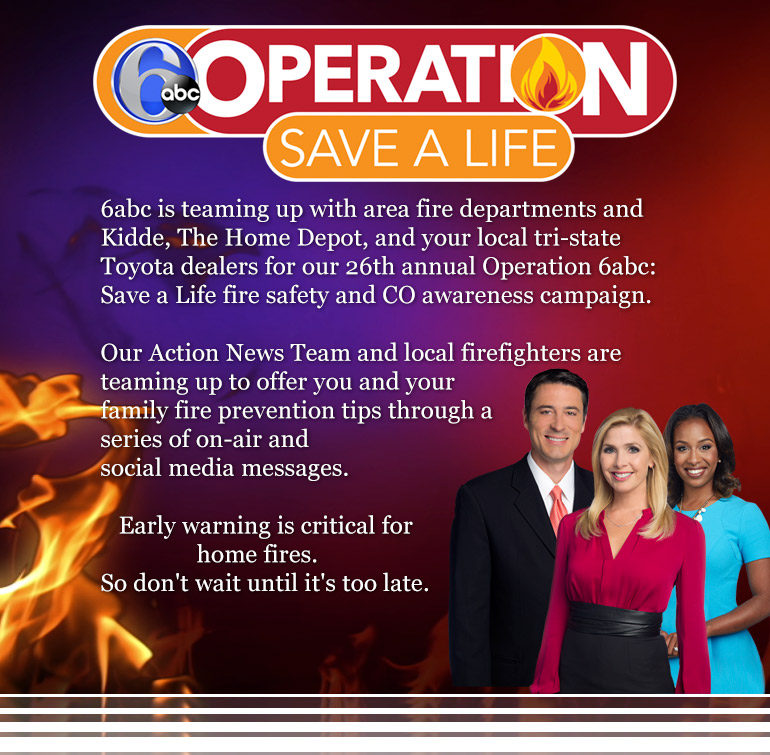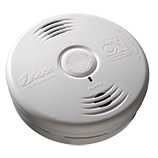 Simple Steps to Safety:
•Replace smoke alarms every 10 years. Install smoke alarms on every floor, in hallways, inside bedrooms and outside of sleeping areas. Also, if smoke alarms are turning yellow, they need to be replaced.
•Test alarms weekly.
•Install CO alarms on each floor and near bedrooms. CO weighs about the same as air, so an alarm can be plugged into an outlet, placed on a table or shelf or mounted high on a wall.
Check out more Fire Safety tips from the National Fire Protection Association. Know the Laws and Facts: CO Awareness
•
Pennsylvania Carbon Monoxide Alarm Law
•
Philadelphia Carbon Monoxide Alarm Law
Did you know...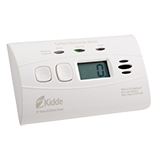 •As of 2010, Pennsylvania law requires CO alarms to be installed outside of each separate sleeping area in the immediate vicinity of bedrooms in all newly constructed one and two-family dwellings.
•As of 2013, Pennsylvania law requires CO alarms to also be installed in the immediate vicinity of fossil-fuel burning heaters or fireplaces in all multi-family dwelling units.
•Since 2009, residents living in the city of Philadelphia must have CO alarms in all new and existing one and two-family homes and residential care/assisted living facilities. CO alarms must be installed within 15 feet from bedrooms and sleeping areas.
Sources: http://www.paa-east.com/carbon-monoxide-devices---state.html.

Kidde and The Home Depot: SAVE A LIFE SATURDAY on February 3, 2018
Save a Life Saturday is coming to over 30 selected The Home Depot stores on Saturday, 2/3/2018 from 10am until 2pm. Stop by to see your local Kidde Representative for more information on which Kidde smoke and CO alarms are right for your family, learn fire safety tips, and pick up a free escape plan to practice with your family.
STORE LOCATIONS:DELAWARE
601 NAAMANS RD
CLAYMONT DE 19703
302-791-0200
2000 PEOPLES PLAZA
NEWARK DE 19702
302-838-6818
NEW JERSEY
1200 NIXON DR
MOUNT LAUREL NJ 08054
856-234-0880
310 WHITEHORSE PIKE SUITE 1
LAWNSIDE NJ 08045
856-547-9600
1370 HURFFVILLE RD
DEPTFORD NJ 08096
856-374-7700
2703 BURLINGTON MT HOLLY RD RT 541
WESTAMPTON NJ 08060
609-387-8178
116 WALKER AVENUE
WEST BERLIN NJ 08091
856-719-0335
2735 ROUTE 42
SICKLERVILLE NJ 08081
856-728-8600
9000 RT 130 SOUTH
DELRAN NJ 08075
856-824-1815
320 BRIDGETON PIKE
MANTUA NJ 08051
856-464-1247
2160 ROUTE 70 WEST
CHERRY HILL NJ 08002
856-317-2001
PENNSYLVANIA
1651 S COLUMBUS BLVD
PHILADELPHIA PA 19148
215-218-0600
400 COMMERCE BLVD
FAIRLESS HILLS PA 19030
215-943-1900
1336 BRISTOL PIKE
BENSALEM PA 19020
215-638-3510
751 HORSHAM RD - UNIT D
LANSDALE PA 19446
215-393-8180
200 ALAN WOOD ROAD
CONSHOHOCKEN PA 19428
610-834-1228
2385 CHELTENHAM AVE
PHILADELPHIA PA 19150
215-881-9600
4640 ROOSEVELT BLVD
PHILADELPHIA PA 19124
215-537-6100
5342 W BALTIMORE PIKE
PRIMOS-SECANE PA 19018
610-394-9600
200 HATTON DRIVE
GLEN MILLS PA 19342
610-459-4278
900 ROCK HILL DR
BENSALEM PA 19020
215-942-4779
300 MACDADE BLVD
FOLSOM PA 19033
610-532-6884
650 EASTON RD
WARRINGTON PA 18976
215-491-0189
600 SOUTH TROOPER RD
NORRISTOWN PA 19403
610-631-7775
2539 CASTOR AVENUE
PHILADELPHIA PA 19134
215-744-1128
145 LEVITTOWN PKWY
LEVITTOWN PA 19055
215-269-4923
2200 OREGON AVENUE
PHILADELPHIA PA 19145
215-551-1753
700 REED ROAD
BROOMALL PA 19008
610-356-3927
2250 EASTON ROAD
WILLOW GROVE PA 19090
215-657-2897
181 S GULPH ROAD
KING OF PRUSSIA PA 19406
610-265-7380
11725 BUSTLETON AVE
PHILADELPHIA PA 19116
215-676-7029
Save a life TODAY: Philadelphia residents can call 311 for smoke alarms and installation help. Residents outside of Philadelphia should contact their local fire station.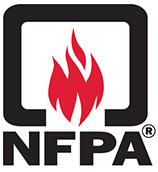 PENNSYLVANIA
Abington Township Fire Marshal's Office
267-536-1000
Green Ridge Fire Company, Aston Township
610-494-6771
Avondale Fire Company
610-268-2486
Barren Hill Volunteer Fire Company
610-825-2250
Bensalem Township Fire Rescue
215-633-3617
Bon Air Fire Company
610-446-6008
Borough of Hatboro Fire Marshal's Office
215-443-9100
Bridgeport Fire Company No. 1
610-275-9860
Bristol Township Fire Marshal's Office
215-785-5671
Brookhaven Fire Company
610-872-8093
Brookline Fire Company
610-449-4567
Bucks County Fire Marshal's Office
1-888-942-8257
Chalfont Borough Fire Marshal's Office
215-822-7295
Cheltenham Fire Company
215-379-2803
Chester County Fire Marshal's Office
610-344-5000
Clifton Heights Fire Company
484-844-2176
Collegeville Fire Company #1
610-489-4464
Collingdale Fire Company #1
610-583-2323
Washington Fire Company No. 1, Conshohocken
610-828-4095
Conshohocken Fire Company No. 2
610-828-4095
Cornwells Fire Company
215-639-1111
Darby Fire Company #1
610-583-5111
Dewey Fire Company
610-838-0161
Doylestown Fire Company
215-348-2656
East Lansdowne Fire Company
610-259-0877
Edge Hill Fire Company
215-885-7178
Edgely Fire Company
215-943-7751
Elkins Park Fire Company
215-635-0737
Empire Hook & Ladder Company
610-326-2212
Enterprise Fire Company of Hatboro
215-675-4040
Exeter Township Volunteer Fire Department
610-779-8848
Falls Township Fire Company
215-547-5225
Feasterville Fire Company
215-357-1047
Folcroft Fire Company No. 1
610-461-2256
Gilbertsville Fire & Rescue
610-367-2290
Gladwyne Fire Company
610-642-9586
Glenolden Fire Company
610-583-8380
Good Will Fire Company (Bridgeport)
610-275-1849
Good Will Steam Fire Engine Company No. 1 (Pottstown)
610-326-5460
Harmonville Fire Company
610-828-0836
Haverford Township
610-446-1000 x2251
Horsham Township Fire Marshal's Office
(215) 643-3131
Jefferson Fire Company No. 1
610-539-3990
Jenkintown Borough
215-885-0700
Langhorne-Middletown Fire Company
215-757-5526 (Station 21) and 215-752-1614 (Station 22)
Lansdowne Fire Company
610-623-1332
Levittown Fire Company #1
(215) 945-6767
Liberty Steam Fire Company
(610) 948-6510
Limerick Fire Company
610-489-2222
Linfield Fire Company
(610) 495-7561
Lower Chichester Volunteer Fire Company
(610) 485-6839
Lower Merion Fire Department
(610) 645-6190
Lower Moreland Township Fire Marshal's Office
215-947-3100
Lower Providence Fire Department
(610) 539-9084
Lower Southampton Township Fire Marshal's Office
(215) 357-1133
McKinley Fire Company #1
(215) 572-6096
Middletown Township Fire Marshal's Office
215-750-3812
Milmont Fire Company
(610) 532-3232
Morrisville Fire Company
215-295-9001
Nether Providence Township Fire Marshal's Office
(610) 892-2875
North Penn Volunteer Fire Company
215-699-4337
Norwood Fire Company
(610) 461-1111
Nottingham Fire Department
(215) 638-7008
Oakmont Fire Company
610-446-9837
Parkland Fire Company Station 9
(215) 757-4227
Penndel Fire Company Station 8
(215) 757-2707
Perkasie Fire Company #1
(215) 257-6950
Perkiomen Fire Company
610-489-7707
Phillies Fire Company
610-326-3260
Plymouth Fire Company No. 1
570-779-9878
Perseverance Volunteer Fire Company
215-723-9209
Prospect Park Fire Company
610-522-1830
Quakertown Fire Department
215-536-1443
Radnor Township
610-522-1830
Roslyn Fire Company #1
215-885-4490
Sellersville Fire Department
215-257-4028
Sharon Hill Fire Company
610-583-7302
Spring Mill Fire Company No. 1
610-825-1164
Springfield Township Fire Marshal's Office
215-836-7600 x111
Swedesburg Volunteer Fire Company
(610) 272-9853
Third District Volunteer Fire Company Station 14
(215) 788-6214
Towamencin Volunteer Fire Company
215-362-2776
Upper Dublin Township
215-643-1600
Upper Providence Township Dept. of Fire and Emergency Services
610-933-9179
Upper Southampton Township
215-322-9700 x141
Warminster Fire Department
(215) 675-4691
Warrington Township Dept. of Emergency Services
215-997-7501
Weldon Fire Company
215-572-0312
West Norriton Township Fire Marshal's Office
(610) 631-0450
Whitemarsh Township Fire Marshal's Office
610-825-3535
William Penn Fire Company Oxford Valley
(215) 943-1908
William Penn Fire Company Station 7
(215) 752-7740
Willow Grove Fire Company Pennsylvania
(215) 659-7633
Wissahickon Fire Company
(215) 646-5592
Worcester Volunteer Fire Department
(610) 584-5159
Yeadon Borough Fire Marshal's Office
610-284-3110
Yeadon Fire Company
(610) 623-9642
NEW JERSEY
Atlantic County Fire Marshal's Office
609-407-6741
Auburn Volunteer Fire Company
856-299-3385
Berlin Borough Fire Company #1
856-767-7777 x308
Berlin Township Fire District 1
856-767-1839
Beverly City Fire Department
609-387-4878
Bordentown Township Fire District #2
(609) 298-8527
Bridgeton Fire Department
856-451-4250
Burlington County Fire Marshal's Office
609-265-5000
Burlington Township Fire Department
609-386-0462
Camden Fire Department
856-757-7529
Cherry Hill Fire Department
856-795-1340
Cinnaminson Fire District 1
856-829-5220
Collings Lakes Fire Department
609-561-9614
Collingswood Fire Department
856-854-1043
Deerfield Township Fire Prevention
856-455-3200
Delanco Fire Department: Washington Fire Company #1
856-764-0951
Deptford Fire Department
856-848-3098
Fairfield Township
513-887-4402
Franklin Township Fire Marshal's Office
732-873-2500 x6303
Gloucester City Fire Department
856-456-0231
Gloucester Township Fire District #4
1-856-227-7731
Gloucester Township Fire District #5
(856) 228-0032
Greenwich Fire Company
856-455-6994
Haddon Heights Fire Department
856-546-7135
Hamilton Township Fire District #2
609-586-4095
Hamilton Township Fire District #3
609-392-1710
Hamilton Township Fire District #4
609-585-3273
Hamilton Township Fire District #5
609-888-1277
Hamilton Township Fire District #6
609-585-7383
Hamilton Township Fire District #7
609-890-9834
Hamilton Township Fire District #8
609-586-5454
Hamilton Township Fire District #9
609-585-5710
Lindenwold Fire District #1
856-346-0935
Logan Volunteer Fire Company Station 3
(856) 299-2280
Malaga Fire Company
856-694-9850
Margate City Fire Department
(609) 822-5562
Mauricetown Fire Company
856-785-1122
Moorestown Township Fire Prevention
856-234-1222
Mount Laurel Fire Department
(856) 234-6053
National Park Fire Department
856-848-2132
Pennsauken Fire Department
856-665-0774
Pine Hill Fire Department
(856) 783-8666
Plumstead Township Fire District #1
609-758-2350
Quinton Fire Company
856-935-4024
Salem County Fire Marshal's Office
856-769-3500
Vineland Fire Department
856-691-2480
Voorhees Township Fire Department
856-783-6630
Washington Township Fire Department
(856) 863-4000
Westampton Township Fire Department
(609) 267-2041
Willingboro Fire Department
(609) 871-7476
Willow Grove Fire Company New Jersey
856-696-2270
DELAWARE
Elsmere Fire Company
302-999-0183
Millville Fire Company
(302) 539-7557
Minquadale Fire Company
(302) 652-0986
Wilmington Fire Department
(302) 576-3120