SAYREVILLE, New Jersey (WPVI) -- A New Jersey police officer helped rescue a family from their burning home by catching them as they jumped out of a second-floor window Monday.
The fire broke out just after 1:30 p.m. on Jacobsen Street in Sayreville.
The police department said Patrolman Brian Gay was among the first to arrive at the scene, when the front side of the multi-family house was in flames.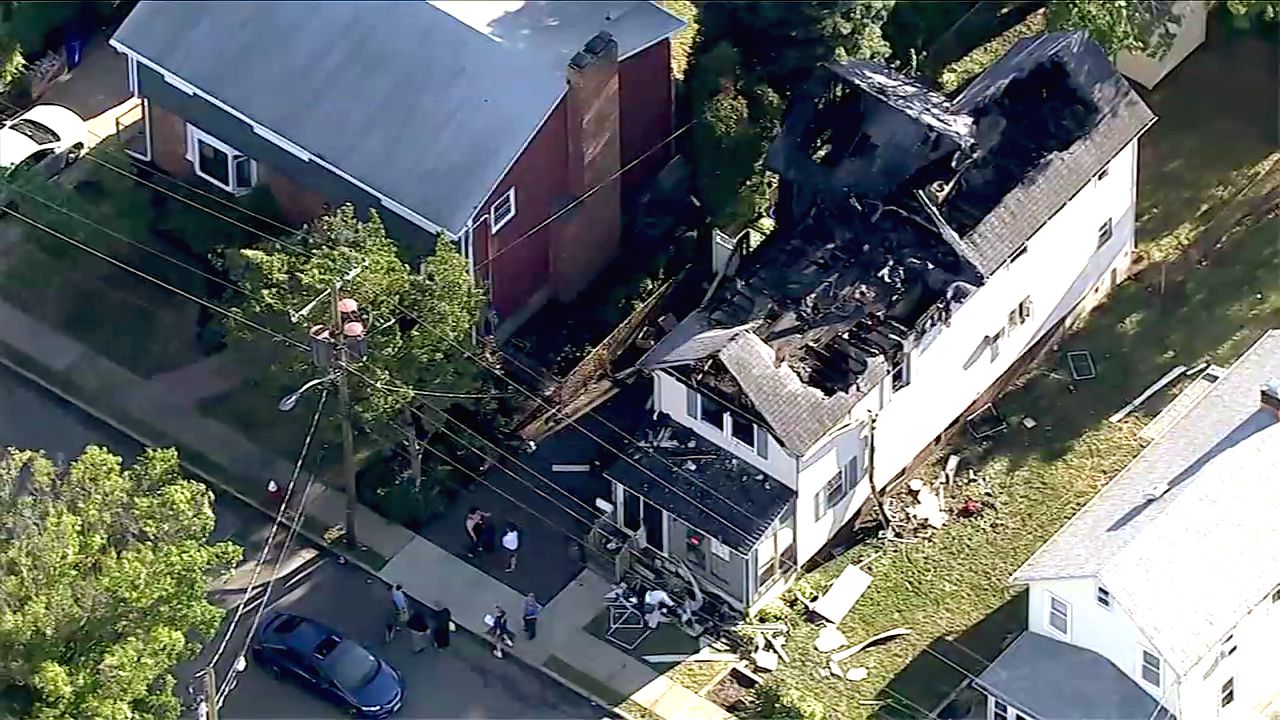 A young girl who made it out of the house ran up to the officer and told him four more people were trapped on the second floor. The only way they could get out was by the window.
Two children - between the ages of 7 and 10 -- jumped into the officer's arms first. Then, a mother dropped her 10-month-old baby down to the officer, and then jumped out herself.
None of the family members was hurt in the fire.
Here's video the Sayreville Police Department posted on social media:
Patrolman Gay was taken to the hospital to be checked for any injuries.