DELAWARE COUNTY (WPVI) -- In the midst of the celebration and revelry following Villanova University's buzzer-beating victory over North Carolina in the NCAA Tournament Monday, the school's second national championship was a bittersweet moment for one Delaware County family.
Pasquale Dougherty, who earned his bachelor's and master's degrees in engineering from Villanova and who flew to Kentucky to witness the historic upset over Georgetown in 1985, was not around to see the Wildcats hoist the trophy in Houston.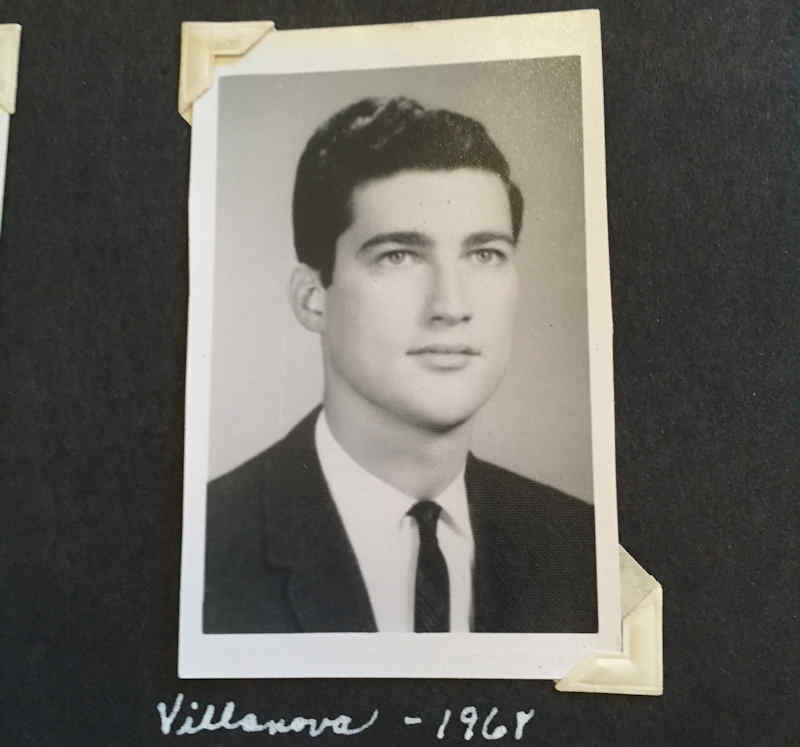 "Thirty one years ago, my dad said, 'I don't care what it costs, this might be my only opportunity to see Villanova in a Final Four -- we are going to Kentucky,'" daughter Marijo Dougherty said. "And so we went. He brought his kids because he wasn't sure history would ever repeat itself. It's one of my favorite memories with my dad."
Dougherty, a former Delaware County Engineer of the Year who spent nearly his entire life in the Philadelphia area, including 30 years in Upper Darby, passed away on January 12, 2015, from colon cancer at the age of 68.
"He was a proud Wildcat alumnus," Marijo Dougherty said. "He served on the College of Engineering Alumni Board, and he would have lost his mind (Monday) night."
A prized possession was an engraved bottle of Maker's Mark whiskey commemorating Villanova's first title, which he vowed would remain sealed until his team once again cut down the nets. Instead, it was opened after his funeral, the alternative option should Villanova fail to win again in his lifetime.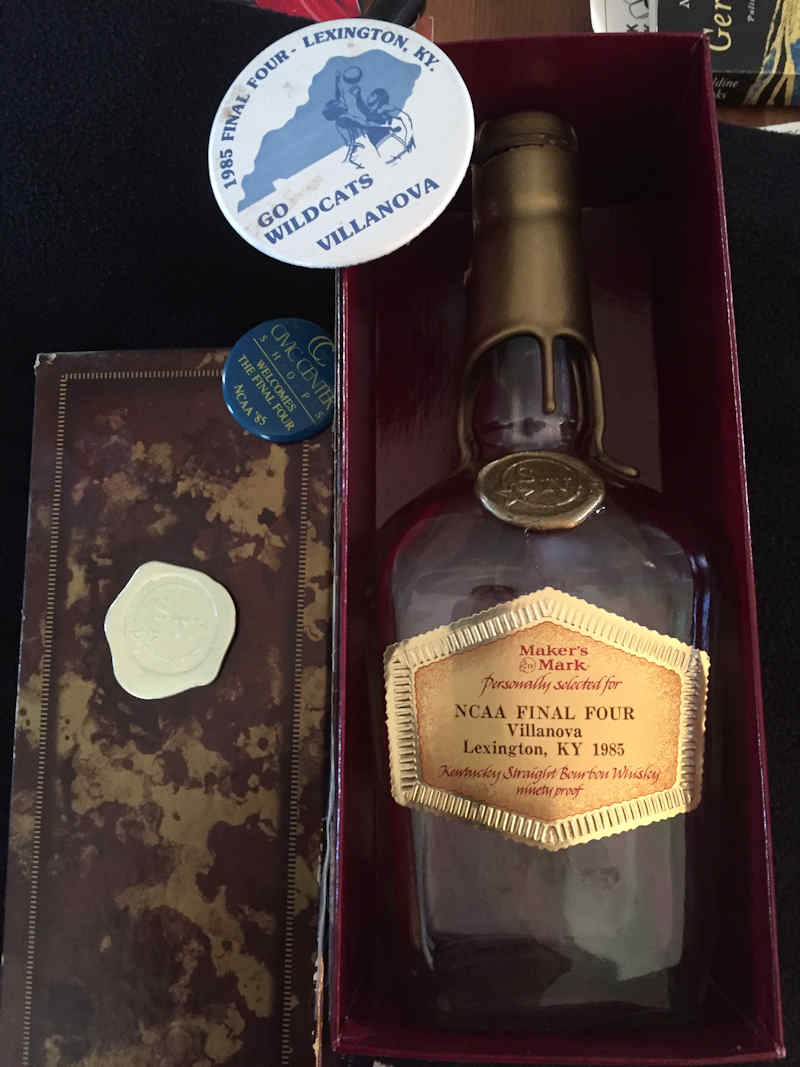 "We toasted Pat's life with the Villanova Maker's Mark in January, so we popped champagne Monday celebrating that amazing jump shot," wife Lizzy Dougherty said.
Now, as students and fans prepare to honor the national champions at a parade on Friday, the Dougherty family is certain that their beloved patriarch is celebrating...and may have even played a role in helping guide Kris Jenkins' game-winning shot.
"It was late in the first half and I said, 'C'mon, dad, Villanova is wearing their dark blues...you have to stop the team wearing white,'" said son Bill Dougherty, who also received his master's in engineering at Villanova. "When Jenkins hit that shot, I said wow, I couldn't believe it. It was awesome...I think dad had a hand in that."
In the weeks leading up to his death, the family gathered at the Dougherty's Springfield home to watch a VCR-taped copy of the game one last time.
"Another generation gets to know that incredible feeling of being a Wildcat winner," Marijo Dougherty said. "My dad certainly was watching that game from heaven."
Among Dougherty's career highlights were improvements to roads at La Salle University and Logan Circle, as well as the reconstruction of Route 202 and the creation of the Blue Route. But nothing meant more to him than the Schofield Ford covered bridge in Tyler State Park, which he reconstructed after it was burned by vandals in 1991.
"It was an act of love for him to build that," Elizabeth Dougherty said.
And outside of his family, there was nothing he loved more than his Villanova Wildcats.