SOUTH PHILADELPHIA (WPVI) -- "Welcome to Wrexham" came to South Philadelphia Sunday as the football club's owner hosted a Wrexham-themed tailgate before the Eagles NFC Championship Game.
Rob McElhenney is the star of "It's Always Sunny in Philadelphia" and co-owner of the Wrexham Football Club, along with actor Ryan Reynolds. He's a Philadelphia native and a diehard Eagles fan.
He didn't want to miss out on the Eagles' home appearance in the big game, so he invited his childhood friends to a tailgate to watch Wrexham in the FA cup before the Eagles game.
"It truly is a David vs Goliath. We're playing a team that's three leagues above us. Seventy teams separate us," said McElhenney of the Wrexham game.
"Welcome to Wrexham" is a docuseries airing on FX and Hulu. McElhenney brought his crew to the Eagles tailgate so he could watch both of his teams, while co-owner Ryan Reynolds cheered on the football club overseas.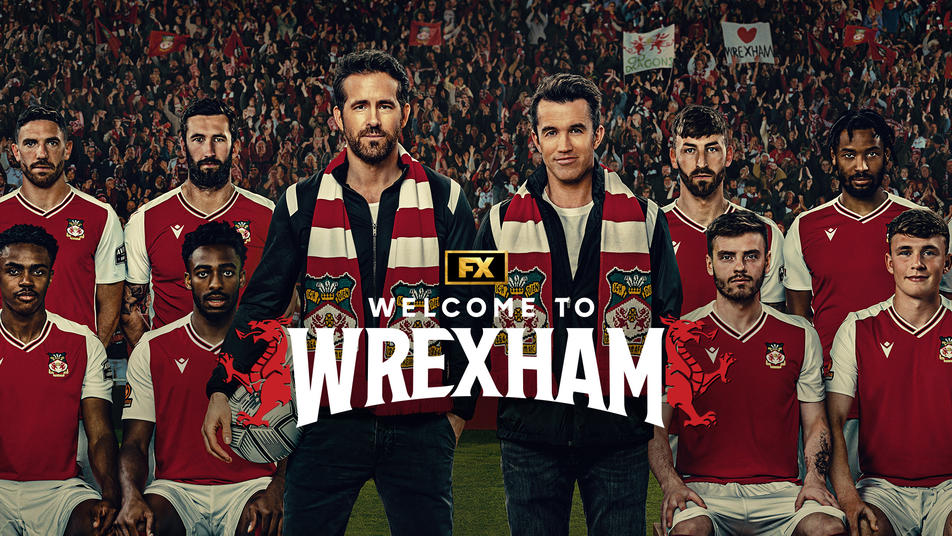 Welcome to Wrexham
Rob McElhenney and Ryan Reynolds run Wrexham Football Club as they try to create an underdog story the world can root for. From Hollywood to Wales, the docuseries tracks their crash course in ownership and the interwoven fates of a team and a town.
Wrexham's match ended in a draw 3-3, while the Eagles won 31-7 over the 49ers to advance to the Super Bowl.
"It'll be the greatest day in the history of sports for Rob McElhenney, that's for sure," McElhenney had said if both teams had won.
Wrexham was competing in the FA Cup as a massive underdog.
"We were talking about going over to Wales, but we didn't want to miss the NFC Championship or the Super Bowl," said Dennis Hart, McElhenney's friend.
For McElhenney, the double tailgate was the best of both worlds, as he and his friends cheered on Wrexham before heading into the Eagles game.
"I did not know anything about Wrexham, like most people, until two years ago when he said he's buying an English football team, and it's pretty easy to be a fan when your buddy owns them," said Bill Heuisler, McElhenney's friend.
"Welcome to Wrexham" is now streaming on FX and Hulu.
Hulu is owned by Disney, the same parent company as this ABC station.