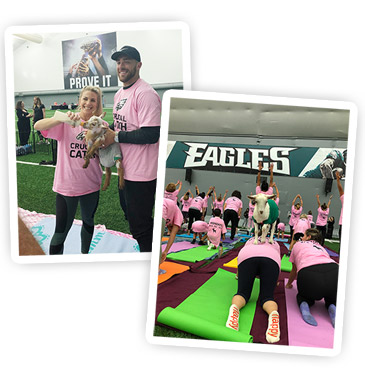 We need help naming these baby goats!
6abc's
Shelter Me
with Katie Katro is shining the spotlight on
Rose Bridge Farm and Sanctuary
and their team for their dedication to saving farm animals. And they need your help!
These 2 baby goats are just a few days old - And they're kinda of a big deal! They just did Goat Yoga with the Philadelphia Eagles!
But they don't even have names yet! So, we're taking submissions.
If you have any name ideas for these guys - we want you to send them to us below!
#6abcshelterme
rosebridgefarmsanctuary.com
|
Facebook